A good Christmas party demands careful planning so here are eight tips for easy Christmas party planning to ensure you have everything covered off.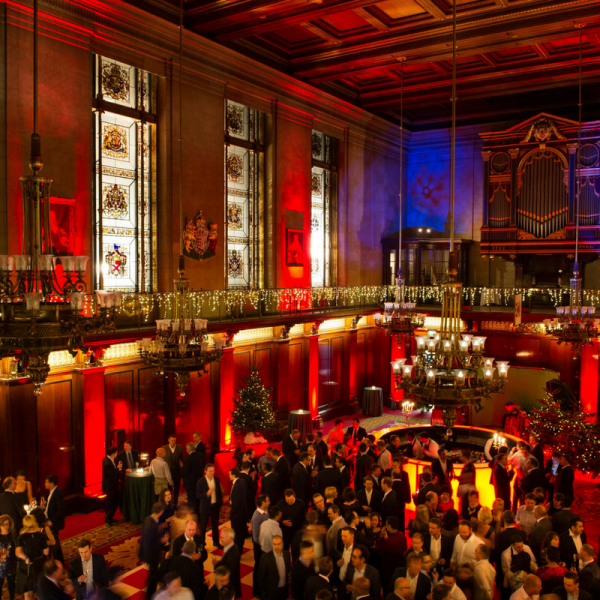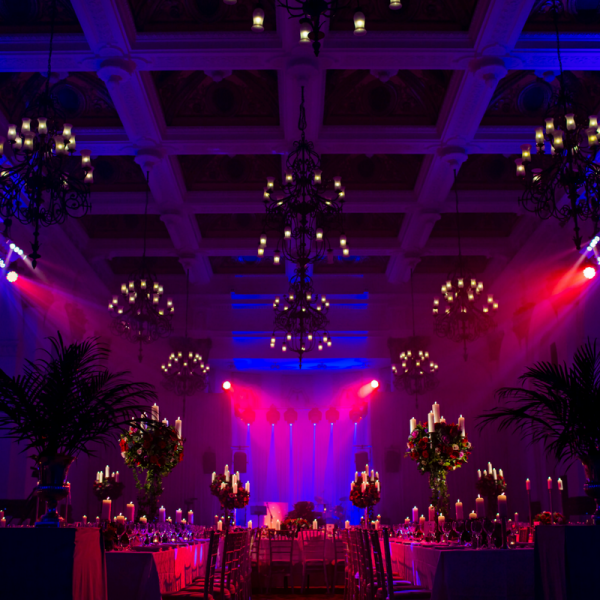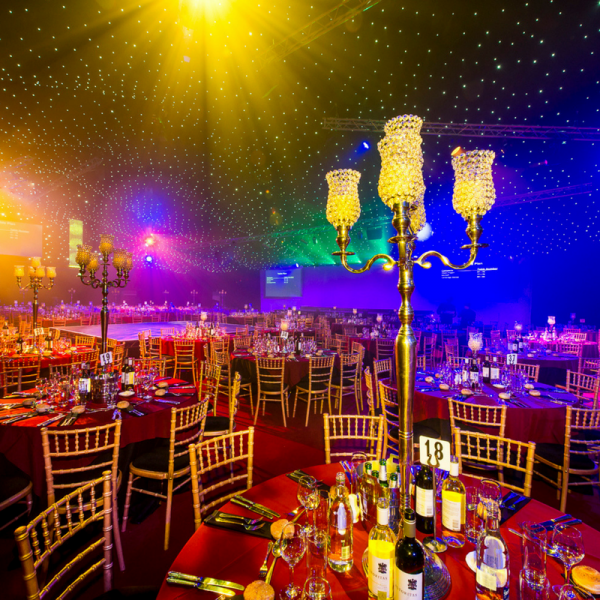 Objectives and Ownership
Christmas party planning might seem simple; after all isn't it just an end of year celebration? So why do we still hear so many seasonal horror stories and how can you avoid the embarrassing pitfalls that lurk behind every cocktail? Well, like any event, the key to success is having a clear idea of what you want to achieve before you go ahead and start your Christmas party planning. Plus you need senior buy-in early on.
Knowing your objectives (is it a pure celebration or do you want to include some awards and speeches, or even combine it with an afternoon planning session) and an approximate number of guests will enable you to allocate an estimated budget and then shortlist an appropriate selection of venues. You also need to establish who is going to be responsible for planning the Christmas party planning and what approvals are needed, and at what point, because without clear ownership from the beginning, the final party will struggle to deliver.
Guest list
Work out who the event is for: staff, partners, clients? Each of these scenarios would have very different atmospheres and expectations and your party plan would need to vary; events with a mix of guests require a different approach to get everyone mingling, such as additional entertainment. It's unusual to have staff of a similar age in your company, or a team that likes the same things, so understanding your guest list can help you factor their preferences, as well as what's right for your company culture, into your ideas for entertainment, styling and venue selection.
Budget
Set your budget as soon as possible. This may sound obvious, but there is nothing worse than trying to plan a Christmas party without knowing what you have to spend. The venue is likely to be your biggest cost and can vary enormously based on location and the type of venue. Also think about where you want to allocate the budget. Do you want to treat your team to champagne or is prosecco acceptable? Do you want lots of entertainment or is it all about the dancing? By setting your numbers at the beginning and knowing the objective, these sort of decisions should be easier to make. There's nothing more frustrating for you (or your venue, event agency and suppliers!) than spending time designing the dream Christmas party, only for those holding the purse strings to come back and say it's too expensive.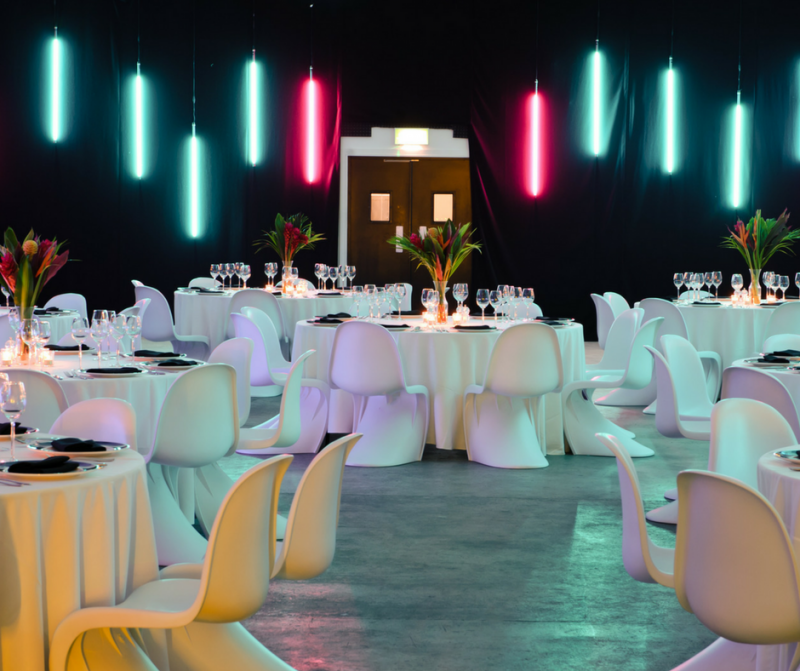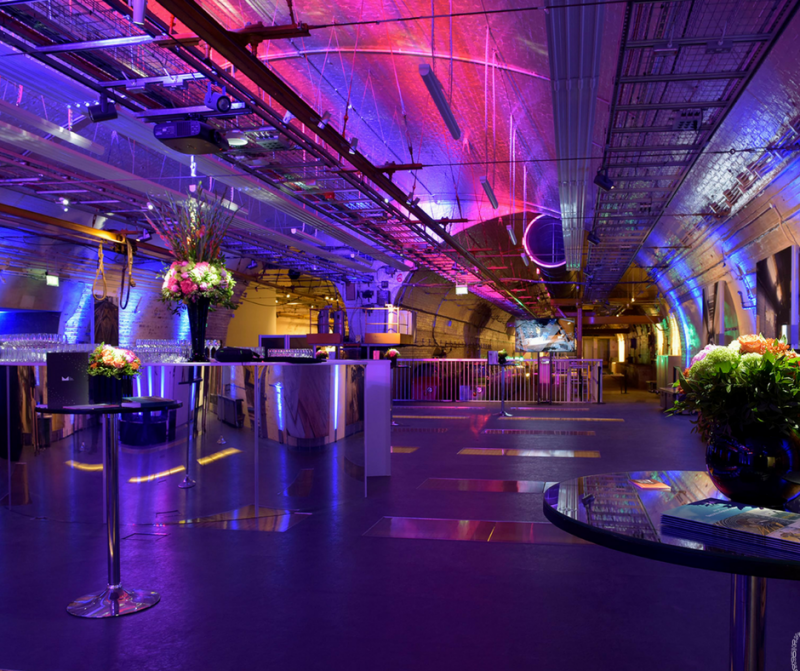 Styling
Although having a theme is not the most essential element of any party, Christmas is the time when guests like to go all-out and dress up so a theme, or at least a coherent approach to styling, will put a different complexion on the event and give it more flair. Selecting the right styling to reflect your company's personality and brand image can really help to enhance the overall effect. The theme will help build excitement pre-event and can be taken through all elements of the party from the invitations, the styling of the venue to the entertainment, catering and the dress code. Popular themes include masked balls, winter wonderlands as well as inspiration from films and music or key decades such include 1920s jazz & 1930s prohibition or embracing disco in the 70s and retro tech of the 80s.  And of course you can't really go far wrong with a good old-fashioned Christmas theme or just embracing the opportunity to sprinkle some luxury touches with an elegant transformation of the venue and a focus on the catering. Know your company's culture and start from there; maybe the obvious themes don't suit your brand so stay away from the obvious so use it as a chance to try something new.
When it comes to executing your theme, look for all the different touch points of the party and try to incorporate the styling ideas into as many as possible. It's often the little details that people remember as much as the grand statements. So the design of the invitation, surprise touches in the cloakrooms, table centres and the menu are great places to start as well as the lighting, hanging decor and any backdrops.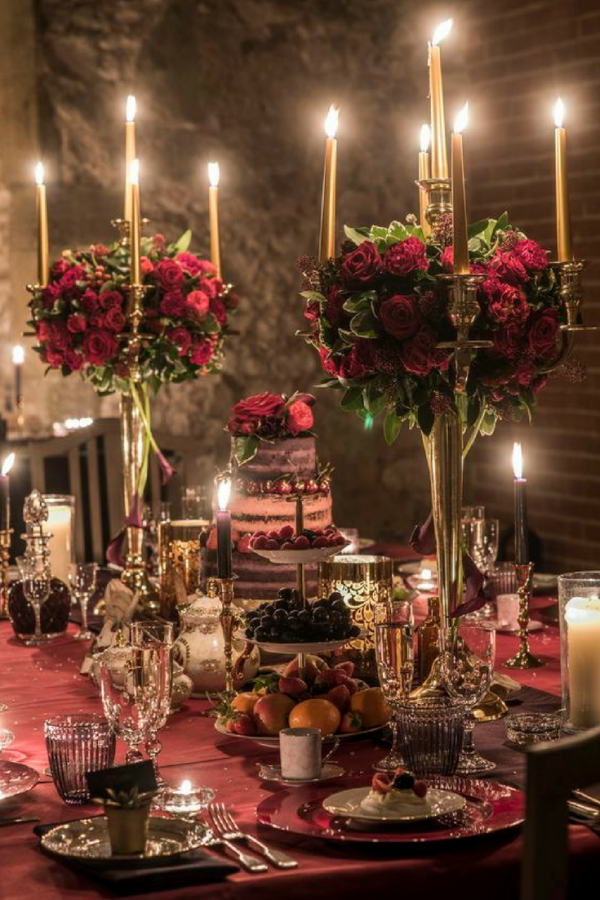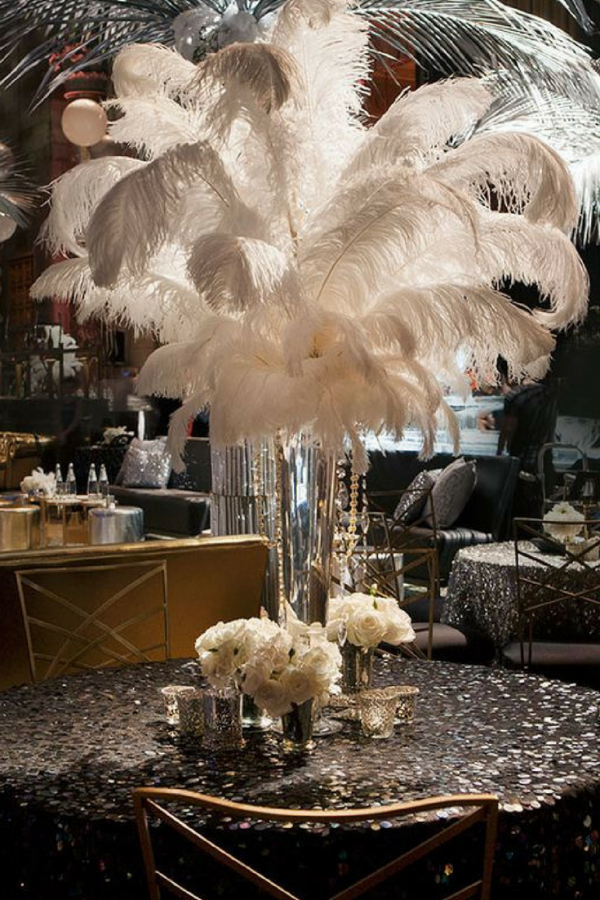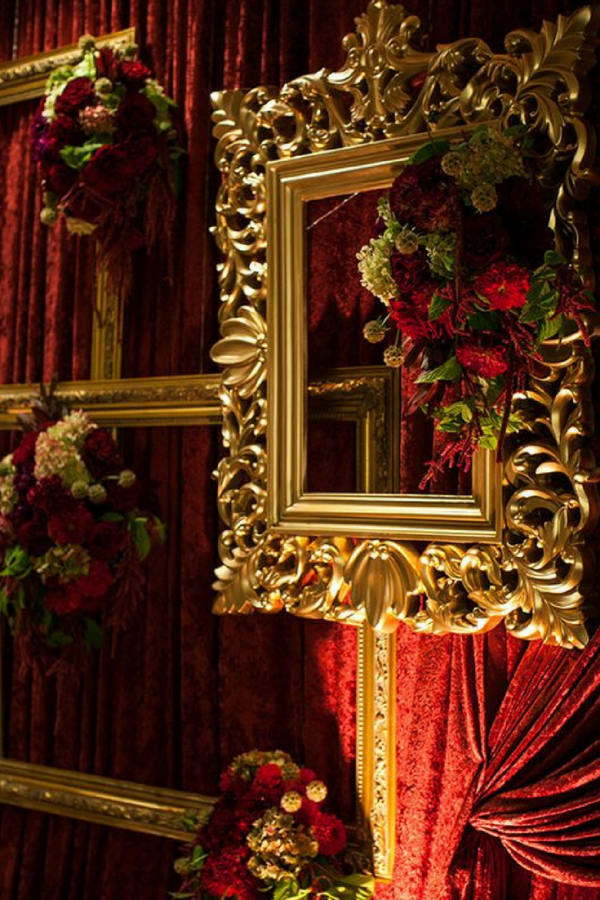 Venue Selection
The venue is possibly the most important aspect of any Christmas party as it represents the foundation of what you are doing. Of course, the earlier you start to look, the more choice you have. Lots of our clients start looking in January but that's not to say, you can't find the perfect venue much later in the year; you may just need to be more flexible on when you host your celebration.
There are of course literally hundreds of Christmas party venues in London which is why it's often a good idea to ask an event planner to provide you with a shortlist to review. Most venues will let you put a provisional hold on your preferred date before paying any reservation. We recommend shortlisting three venues to visit as nothing beats seeing the venue to give you a good understanding of the flow of your event and visualise your evening, which is really helpful when you want to sign off on your styling and entertainment options.
When choosing your venue, location, size, price, catering options and aesthetics are key factors. Make sure it's not too small or your attendees will feel confined and constricted, and make sure it's not too big otherwise or your guests will be rattling around, which is likely to kill any atmosphere. Similarly, the style of the venue makes a huge statement about your company – if you want to be seen as cool and edgy then there are plenty of blank canvas spaces that make that statement; alternatively if you want to appear established then a stately home or function room in a traditional hotel would be a better choice. These are just two examples and there is a huge amount of choice in between, but the important thing is that the venue underlines your message and doesn't fight against it. For smaller companies, small private rooms within hotels or restaurants can be ideal, or alternatively you could consider taking tables at a larger organised event.
Other important venue considerations include:
Easy access If you're a large organisation then your choice of venue needs to be somewhere that is easily accessible, and easy to get home from. If it isn't then you need to look at laying on your own transport, and this needs to be factored into the budget. Also don't forget to speak to the venue in advance about any accessibility requirements you might have.
Overnight accommodation If you have guests travelling from a long way away, is there adequate facility to provide for overnight stays, either in the venue or nearby? This could have a massive impact on your venue selection and transport logistics.
Staff Finally, get to know the venue and its staff as they will be crucial to you on the night to ensure everything runs smoothly.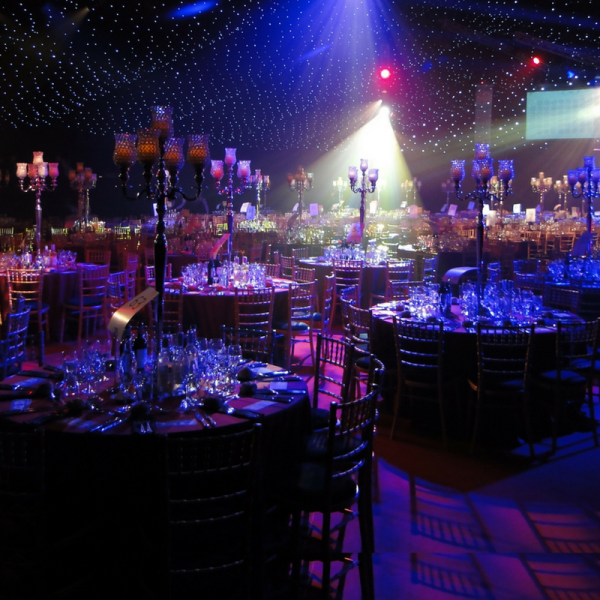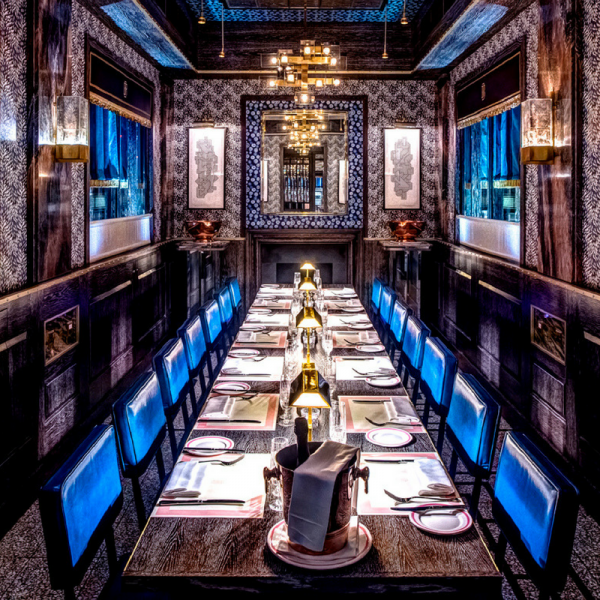 The Menu
The menu can make or break any event; too little food for example, and you're going to have people complaining or going away feeling as though you've scrimped on the budget. And when it comes to Christmas, well, food is everything. We really do think with our stomachs and feast with our eyes, so getting the food right is hugely important as it's one of the elements people look forward to and will be talking about afterwards. These days, there's no excuse for not taking into account people's dietaries so make sure you research your guests' requirements and make sure there is plenty of choice for everyone. Work with your caterer to establish a menu that incorporates canapes, dinner, dessert and any late night snacks and ideally incorporates any theming too. We also recommend having a food tasting before hand and sampling the food and wines and you can get all our tips on how to make the most of a food tasting by clicking here.
Drink
We've all seen this particular factor in action: the time spent enjoying a party can be in direct correlation to the drink! You need to factor in a number of drinks per head, and your event supplier or caterer will be able to help you with this. And remember it's not just alcohol; soft drinks need to be just as abundant, especially as these days alcohol isn't on the top of everyone's list. Keep your calculations realistic to avoid ending up with large amounts of leftover which can lead to significant waste – both financial and otherwise … but equally too little and you're going to be left with a bad feeling circulating your event. This is why, very often, you will likely need professional support. Drinks are a great way to bring some style to your party so look for any winter themed cocktails or beautiful presentation. It's also worth speaking to you venue to see if they can install something to fit your theme: gin bars are a particular favourite at the moment.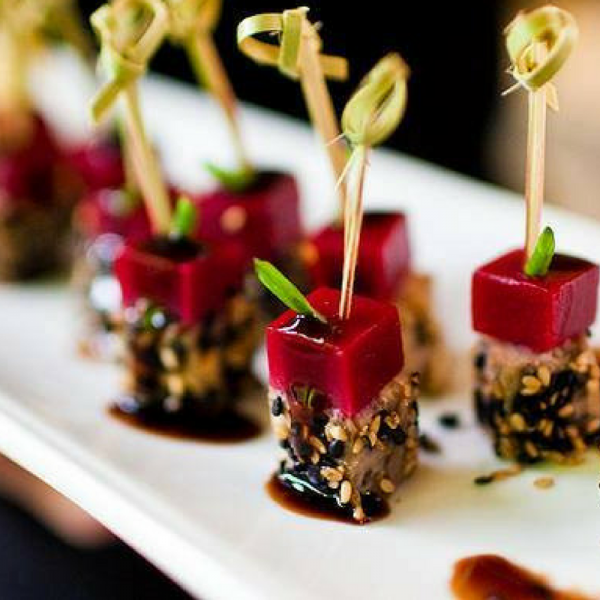 Music, entertainment and pacing your party
Entertainment can be a critical to the success of your Christmas party and it's not just big events that need good, professional support in this area. If you don't have a plan to pace your evening and drip feed quality entertainment across the evening, you may as well just be holding your event at the local pub and be at the mercy of its jukebox. By employing professional DJs and/or performers, you are bringing in people whose job it is to ensure that their performance (and hence your evening) runs smoothly. And in terms of your entertainment choices, remember that while you can't please everyone, you do have to cater for the majority. Assume most people are going to want to dance but make sure the playlist is varied and works for as many of your guests as possible. Depending on the size of the venue you may be able to have different music at different times and locations; a live jazz band in the reception to welcome guests, before moving onto something dance orientated after dinner.
Check whether the venue or band are providing any AV equipment and make sure that there is a microphone for announcements and speeches. The Christmas party is the ideal time to say thank to everyone for their hard work, especially at the moment, so make the most of everyone being together and in great spirits to acknowledge the team, and maybe give out a few awards for stand out performances or contributions.
Of course, Christmas entertainment isn't just about music and dancing. There are plenty of other entertainment options. Wandering acts are a great way to encourage people to mingle at the beginning of the party, interactive entertainment or immersive experiences build on team spirit and a big finale such as a circus act or comedian will ensure the evening ends of a high with plenty to remember and images to share afterwards.
And talking of afterwards; it's always worth getting feedback after your Christmas party. Yes, everyone is chatting about it in office, saying what a great time they had but what did they really think? Whilst you're thanking everyone for coming and sharing the official photographs from the night, why not also send a simple survey to collate feedback that you can share with your team, event planner and suppliers so that you can make your Christmas party planning for next year even smoother.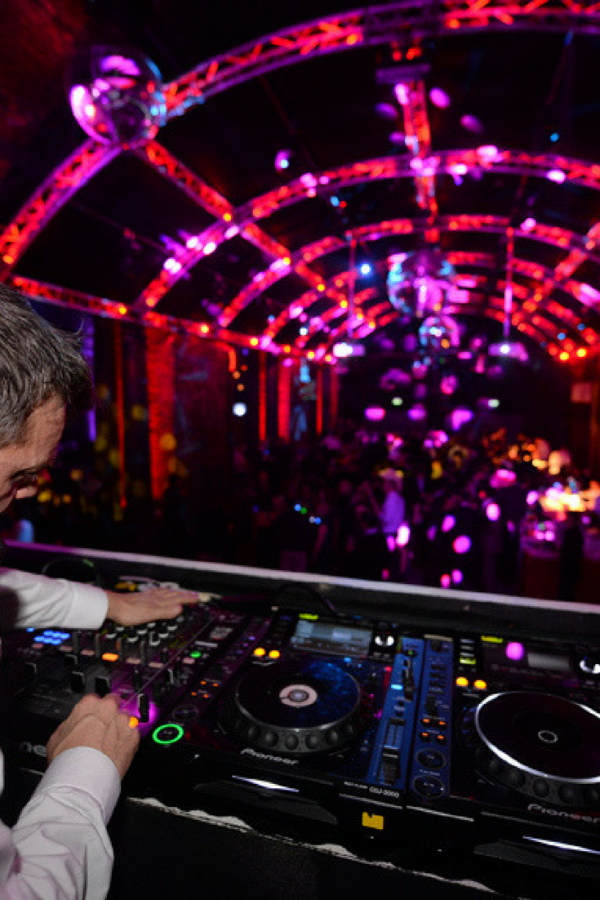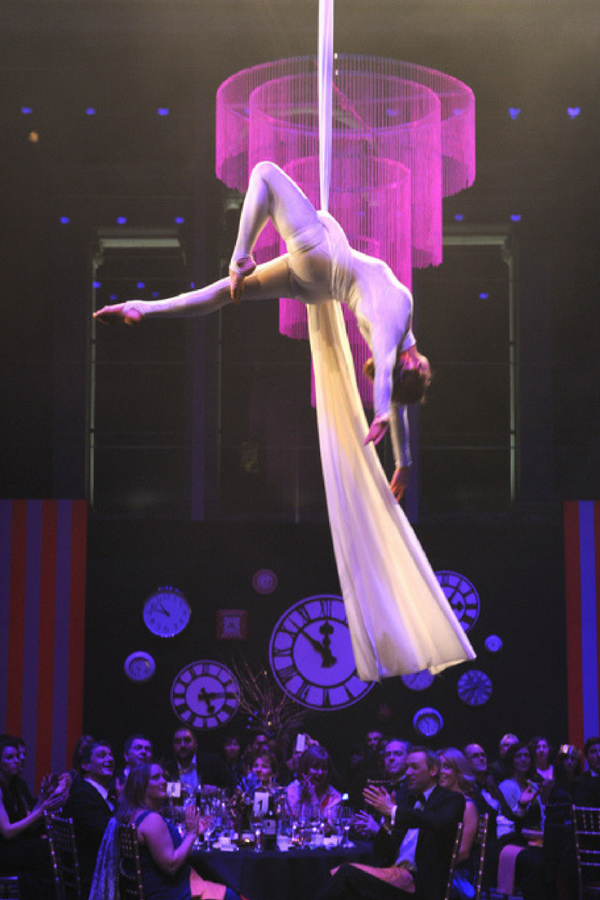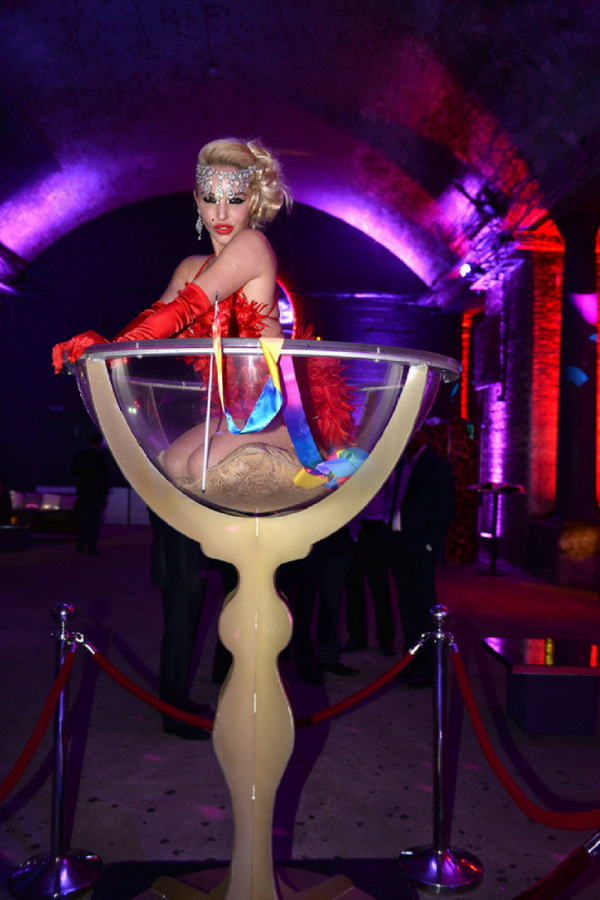 ---
At Evolve Events, Christmas party planning is in our DNA. We talk and plan for Christmas all year round to ensure we have access to the best venues, packages and nights and we offer bespoke solutions & venue finding.
Our consultancy services are perfect for helping you plan your Christmas party and include an initial meeting to discuss your brief, recommendation of venues, accompanying you on site visits and negotiation of costs with suppliers.
We can also help you find the best venue to host your Christmas party at as well as offering our own party packages at Kent House Knightsbridge.
---
With experience in producing award winning events, a string of happy clients and a team of individually talented professionals, Evolve Events is the perfect event agency for delivering high standards.  Our team have over twenty one years' experience in producing events and team is headed up by Gary Peters who has been voted as one of the most influential people in the events industry. Our event services including venue finding, set design, styling and build, AV and lighting, stage management, sourcing entertainment &  quality catering – and of course, Christmas parties.
If you'd like to find out more about how we can help with your Christmas party planning then please get in touch on 020 7610 2808 and we can chat through your requirements or email info@evolve-events.com.
To get more event ideas you can visit our blog here or follow us on social media at @evolveevents.