Whenever you are planning a significant event, be it a wedding, Christmas party or an important work event, food plays a crucial role in your guests enjoyment. It's essential to get it right which is why we're sharing our top tips for food tasting with your caterers.
Don't wait until the day of the event to discover whether the food is imaginative, flavoursome or plentiful….. there is far too much at stake so have a dress rehearsal and allocate a few hours during the day for a tasting. It can make all the difference between an average and spectacular event.
Selecting a suitable venue that's the right fit for your event and choosing the caterer and menu are probably two of the most important decisions when planning your event.  Presentation of the food is just as important as flavour and taste so it's vital to experience it beforehand. Over the years we've held hundreds of food tastings with our clients so we've put together the following 10 top tips to help you when planning a successful food tasting.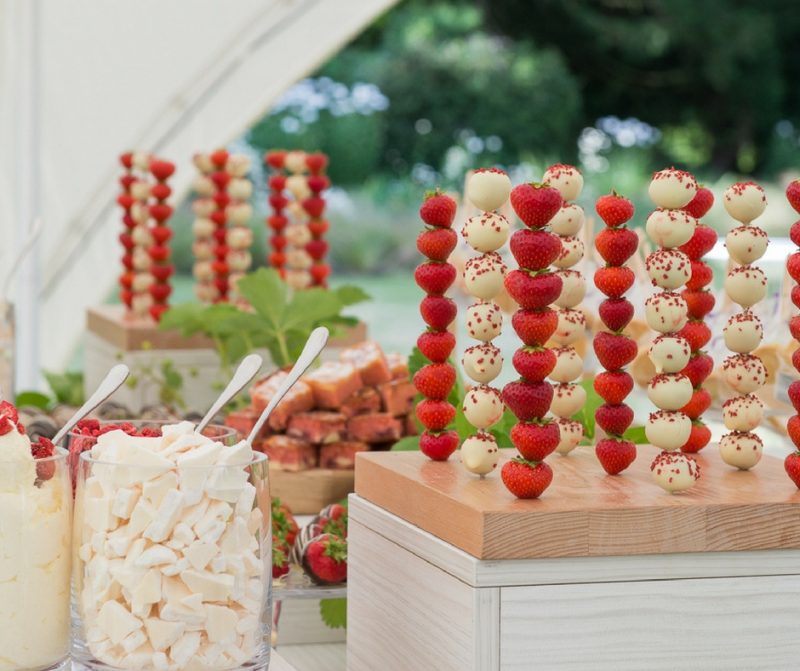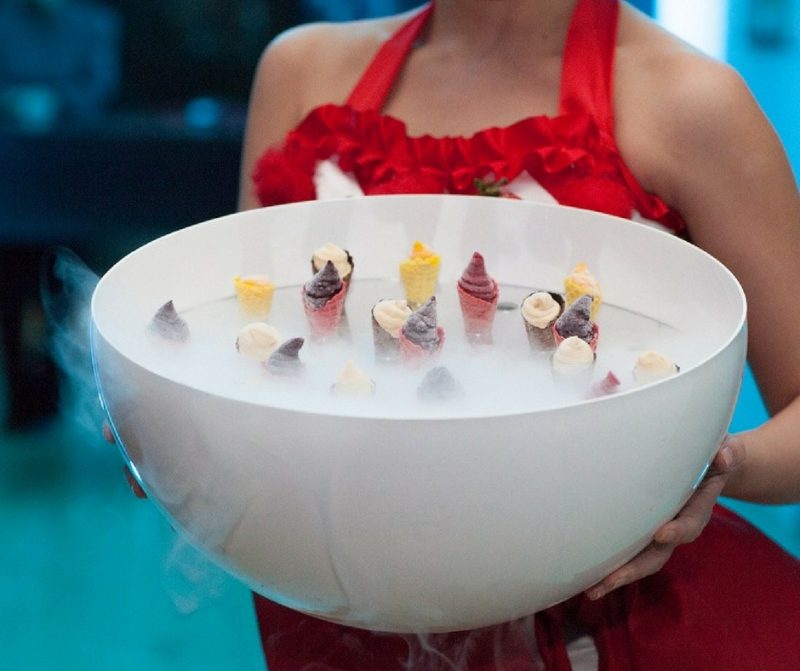 Evolve Event's top 10 tips for a successful food tasting:
★ Have a clear idea of your theme and the style of party ahead of time and brief three different caterers to provide quotes on the same requirements.
★ Work with your event planner and include them in the tasting; it's their job to make sure you get the service and food you want as well as working with the caterers on the budget and service.
★ Book your tasting well in advance of the event so that you have time to review it. Bring a friend or a couple of colleagues (preferably a vegetarian) with you as it's always nice to share the burden of responsibility and a different set of taste buds will provide another point of view.
★ Ensure you select a wide range of dishes to cover dietaries concerns. Don't just try things you like, but items that cover all tastes. Keep an open mind.
★ Ask your caterer to provide a cross section of differently priced wines so that you can sample them together with the food.
★ Grade all food items out of five and record each dish with your observations on presentation, taste and theme so that you can compare and contrast with your colleagues, friends and tasting partners. Taking pictures of the food can be a useful visual reminder, especially helpful if you're trying lots of dishes.
★ Don't made a final decision on the menu until you've sampled all the different elements i.e. canapes, appetisers, mains and dessert in order to avoid duplication of ingredients.
★ On the service front, observe if caterers are changing dishes, cutlery and glassware expediently during the tasting – this is a great way to judge their level of service and communication.
★ Ask your caterer to offer you a choice of linen options included in your package together with potential upgrades in glassware and silverware.
★ Ask about levels of staffing on the day of your party – you do not want a delicious meal served slowly.
---
Evolve Events team have over twenty one years' experience in producing and styling events. The team is headed up by Gary Peters who has been voted as one of the most influential people in the events industry, listed on Event Magazine's Top 100 Club. Our event services including venue finding, set design, styling and build, AV and lighting, stage management and sourcing entertainment and quality catering.
At Evolve we work with the best caterers in London, including Kosher and Asian cuisine, enabling us to help you find the best caterer to suit every requirement. All images on this page are from our talented catering partners at Kent House Knightsbridge. To find out more about them click here.
If you'd like our help finding the right caterer or the perfect venue for your event just get in touch with the team (info@evolve-events.com or 020 7610 2808). To see more of our featured venues or free venue finding service visit our venues for events page here.
You might also like to follow us on social media (@evolveevents) where we regularly highlight the latest trends in events and new venues.