"Full of laughter, fairies, butterflies and a mischievous little puck … a merrier hour was never wasted here."
Midsummer is the perfect time for parties. Take inspiration from Shakespeare's tale of a Midsummer Night's Dream with an enchanted woodland where you can create a magical world for your guests to enjoy. Think fairies, magic potions and romance in a beautiful setting. With our styling tips to create a Midsummer Night's Dream party you'll be able to create an evening where your dreams come true.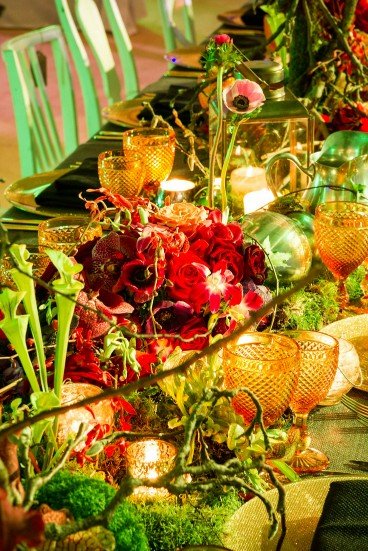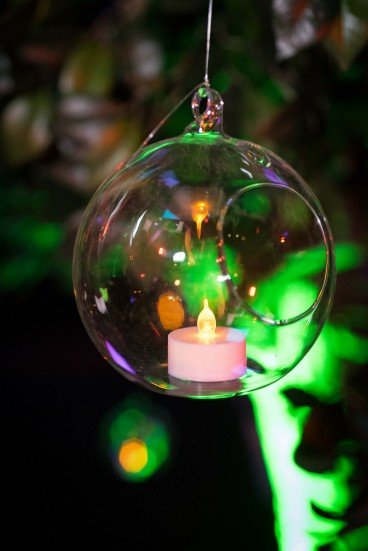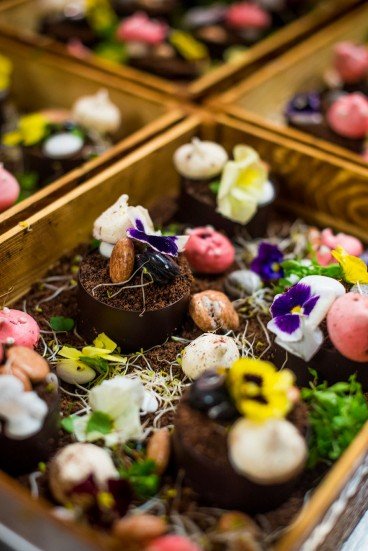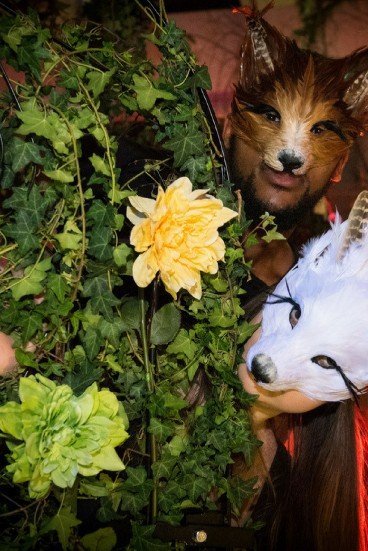 Midsummer Night's Dream Party Ideas
★ Although you could create a garden space inside, a venue with an outside area is perfect. Look for venues that have gardens with secluded areas to explore or a woodland that can become an enchanted forest.
★ If the venue has space install a marquee, tippee or stretch tent so you have a bad weather back up plan but also as a informal space for guests to mingle or eat. Furniture should be inspired by nature with plenty of wood or you could have mushroom shaped tables or even a toadstool shaped circular bar.
★ Play with lighting. Uplighting on trees, soft glows of candles, twinkling lights on table tops and hanging votives all create a magical atmosphere and can help to zone different areas of the venue. Wrap floral arrangements or ivy around candelabras and suspend lanterns from trees and wrap fairy lights around trees.
★ Create an enchanted woodland by tying together clusters of branches and hanging ornaments or place envelopes in trees where guests can leave messages and encourage the making of mischief.
★ Tables should be dressed with moss runners, ferns, branches and scattered petals. You want to create a feeling of nature running wild and taking over so keep the arrangements loose and generous with plenty of greenery.
★ Take inspiration from nature with foraged food that celebrates summer with ingredients from the forest. Set up food stations so guests can wander at ease and serve vegetable crudities on edible soil, crispy root vegetables, rustic breads, honey drizzled cheeses and nuts alongside a BBQ serving wood grilled steaks and chicken flavoured with rosemary.
★ All fairies love sweet things so make sure you include a dessert trolley with meringues, candy floss, marshmallows, fruit sorbets, rose jelly and edible flowers such as wild hibiscus, nasturtium, borage or pansies.
★ Create a sense of mystery by using dry ice to create a mist rolling in across the garden or add it to drinks such as frozen margaritas.  Hang jam jars filled with fairy dust for a touch of whimsy.
★ Your waiters should look the part. Try dressing them in long dresses with floral crowns and wings or animal masks.
★ Entertainment should be a range of strange delights, encountered throughout the evening such as acrobats, trapeze artists, aerial hoop, jugglers, glow performers and stilt walking fairies or even a little petting zoo of exotic creatures.
★ Keep guests entertained and intrigued throughout the night. Think about creating surprise spaces such as lanterns leading to a hidden bar or to reveal a dancefloor or a bonfire for guests to gather around and make merry into the night.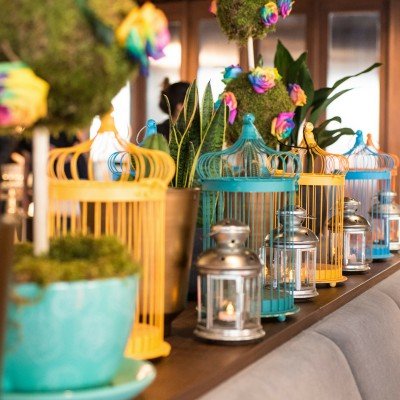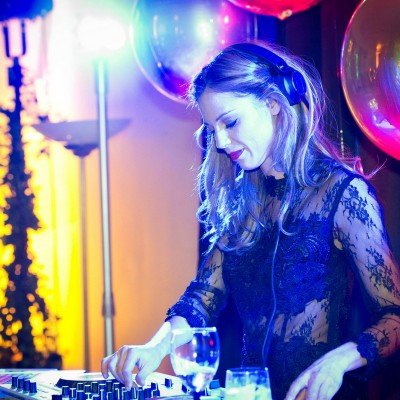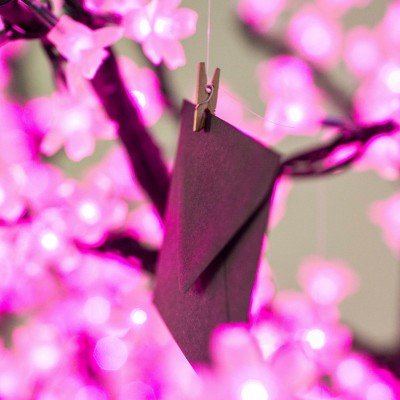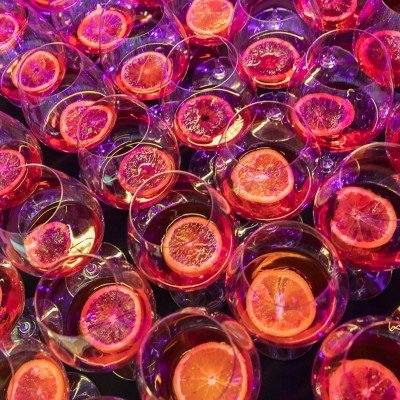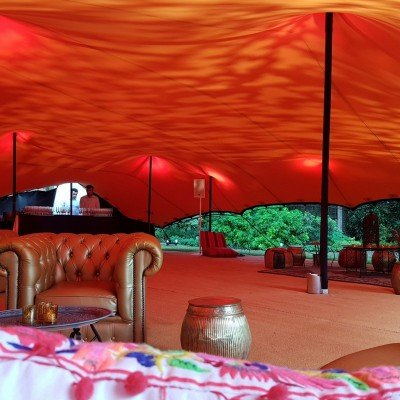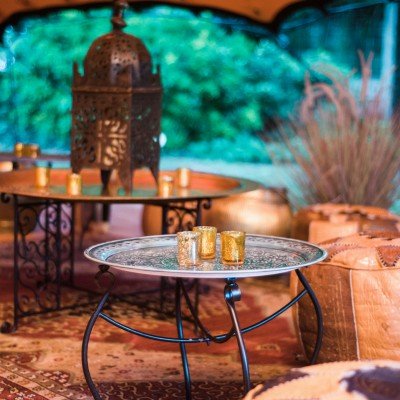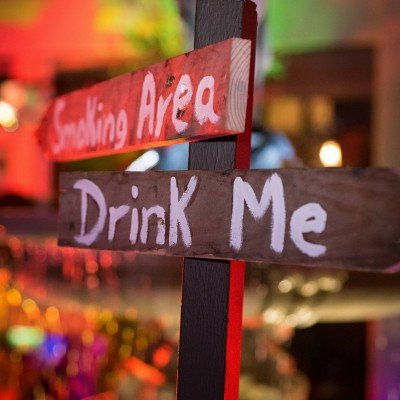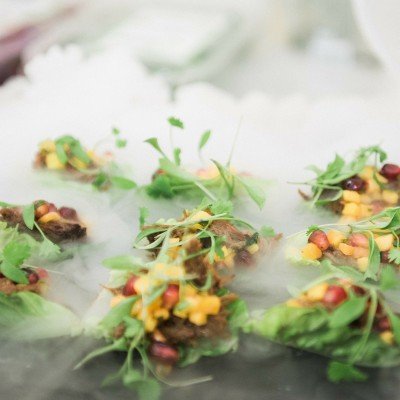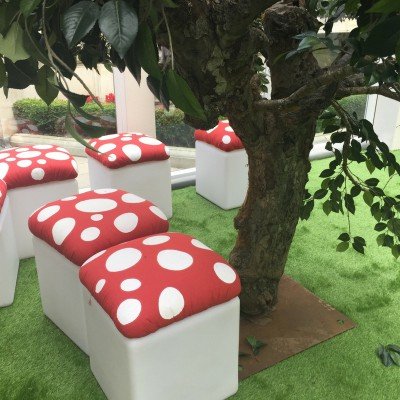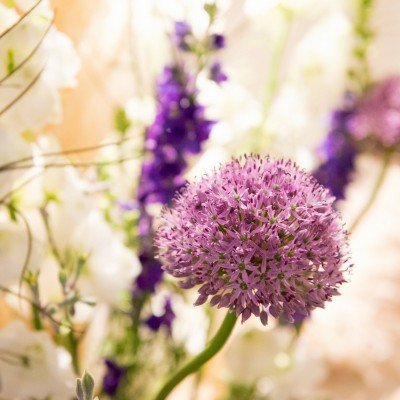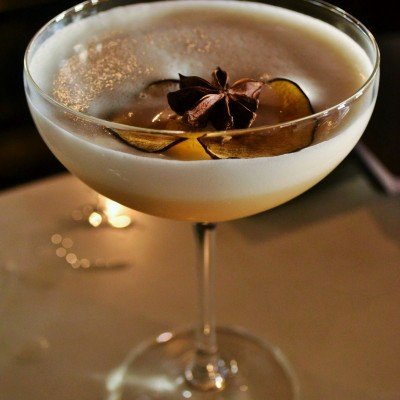 ---
Evolve Events team have over twenty years' experience in production and summer event styling. The team is headed up by Gary Peters who has been voted as one of the most influential people in the events industry, listed on Event Magazine's Top 100 Club.
Our event services including venue finding, set design, styling and build, AV and lighting, stage management and sourcing entertainment and quality catering.
We can help you find the perfect for venue for your Midsummer Night's Dream Party – including a secret river garden – give us a call for our recommendations.
If you'd like to find out more about how we can help you produce and style your event then please get in touch and we can chat through your requirements.
To get more styling ideas you can visit our blog here or follow us on social media at @evolveevents.
The food images on this blog post are from Jimmy Garcia – one of our preferred partners and creator of sublime catering.
TEL : 020 7610 2808 – EMAIL : info@evolve-events.com