First impressions count when creating outstanding events and what better way to set the tone for your event than with a beautiful invitation?
A stunning invitation can deliver your brand message and has been proven to increase attendance to any event as guests feel they simply can't miss out. If you're looking for a really imaginative company to help you stand out then you'll love Cutture; laser cutting specialists who create stationery items that are pieces of art. A successful event is founded on getting the details right, and Cutture are all about precision. Turning beautiful illustrations into luxurious printed products it's no wonder they're now sought out by not just brides, but also by brands who want beautiful designs to differentiate them.
We caught up with Helen Sharland who, along with her husband Dominic, owns Cutture to talk about her business; to find out how it's grown and how they've coped during the COVID-19 crisis.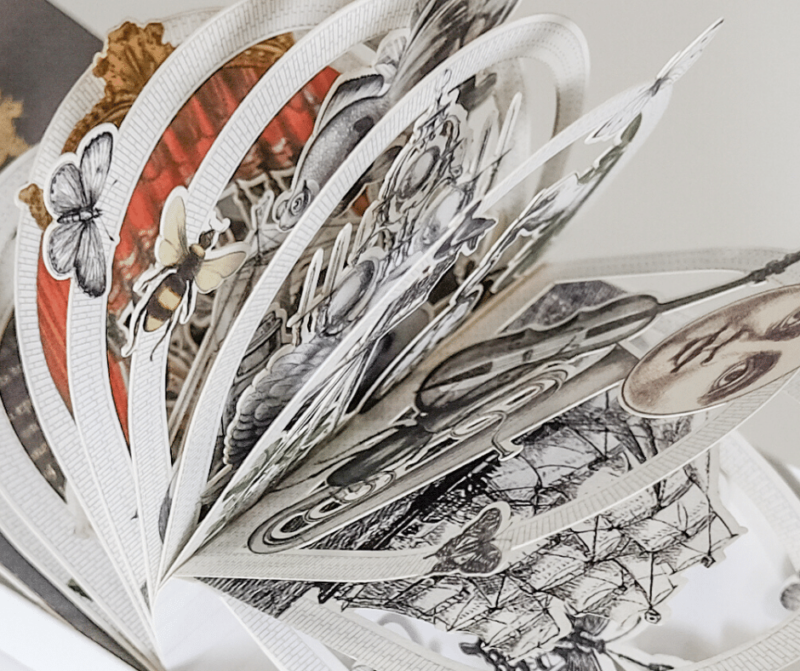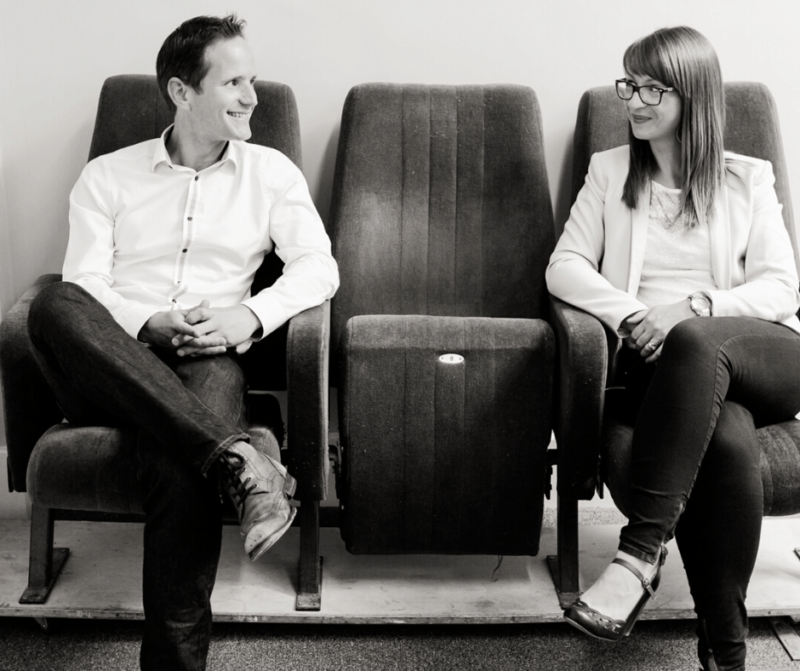 What's your background and how did you start up Cutture?
It's quite a long story so I will try to condense it for you!! I am co-founder of Cutture with my husband Dominic, we founded Cutture almost 11 years ago and previous to that we had a design practice which we had been running together since we were almost fresh out of university. Both of us are Interior Architects therefore our first business focussed on interior architecture and design, having also qualified as architectural model makers in our years as a start up, we ended up opening our own architectural model shop alongside the design studio in Fulham. Both businesses grew, as did our new family. With the model making company we bought our first laser cutter back in 2006, it was then we started playing with laser cutters and graphic design and that is when the first paper magic began.
To cut a long story short, we closed the model shop in 2009 and Cutture naturally progressed as we acquired clients creating invitations for brands and events. Harrods Elite was one of our first clients alongside some private clients and really it just took off from there. Cutture was our only company from 2011 as we closed the design studio once Cutture grew larger. And so it began..!
What's unique about Cutture and how have you seen the business grow since launching it?
Cutture first and foremost is a design practice, we pride ourselves on creating unique design from strong concepts, we like to design with purpose and longevity at the heart of all our work. We get to know our clients and their background, both private clients and brands, so we can truly tell their story.
Cutture grew and expanded pretty fast in the early days, we had a small team maximising out at 10 permanent employees plus freelance makers by 2013, with a beautiful large studio and workshop down the road from our first shop.
We worked with incredible brands from Molton Brown, Cartier to Jimmy Choo as well as venturing into retail, at one point selling in over 200 stores including Selfridges and the Design museum. In 2016 we decided to make some changes after being on quite a treadmill for a few years. We knew we needed to stay true to what we do best which is bespoke work and continue to do so working with select clients and luxury brands. It's taken 3 years to begin the move out of London, something we needed to do for our family and we completed that transition last year.
Over the past 2 years we have reformed the business to make it smaller, but more specialist again. It's been a challenging time, but absolutely the right thing to do and we are back working on projects we love, giving it our full attention, without the pressure of London overheads. We still have a space at The Wedding Gallery so we are in London regularly and work from our small studio in Bedford and from our home, with designers working remotely and a great team of freelancers who come into make our creations.
What impact do you think invitations can have for setting the scene of an event?
Of course we are advocates in the importance of the role your invitations has to play in an event! They  really do set the scene, build excitement, offer practical information, but now more than ever, if you create a physical invite, they are your human touchpoint – a good one will build immediate emotion, excitement and intrigue making sure your guests are fully invested even before they have managed to RSVP.
Invitations are often something people keep for a lifetime after an event too, they have the power to bring back memories long after the event as well as entice people and set the scene beforehand. If you send digital invites, be sure to send a physical something too, that touchpoint is what sets you apart from the crowd and right now, plus, special post is appreciated more than ever.
What is the general process for bringing a design to life?
We offer design consultations for our clients either in person or over the phone/online. At the meeting we establish what your event is about, who you are and how you would like us to tell your story, be it a wedding or a brand hosting a marketing event. We work out the practicalities and go through as much detail as possible so that when we start the design we can really get a good feel for the final design early on.
All of our work is bespoke, therefore we begin the first process based on the creative brief, after the design consultation. It usually takes about 10 days then we share initial designs with you. Ideally we have a budget to work to, then we simply take it from there with you; tweaking it until we have a final design which we can then create. We'll then work on the design to make the print and laser ready, often using specialist print processes. We wait for the flat sheets to come back to us ready to make into the 3 dimensional final designs. Everything is hand finished and some invitations have 15-20 processes…so they take time!
You've created some incredible designs. Which ones stand out?
That's a tough one! I still go through our archive and so many bring back memories and I love anything that was game changing at the time. Our showcase pieces we did with Private Drama were all stand out, similarly we did an amazing video one for Deloitte years ago.
My personal stand out design is when we are asked to do the invitation for Zaha Hadid's memorial service, I was a huge admirer of Zaha, both her architecture and story and to be asked to work with her studio on this was a great honour. I think the girls in the studio thought I was mad as I worried so much about getting it right, poor Claire worked so incredibly hard on that design as we tweaked it many many times and eventually creating something sleek and seemingly simple – it really wasn't! I felt we did her proud though.
How important has social media been in promoting your business and growing your audience?
Social media is no doubt an incredible tool of free marketing and we have gained many clients from it, however it can also be a tricky one! Bearing in mind we started way before Instagram, Twitter was the thing back then and we used it to build relationships with the industry which was great. Instagram is naturally a game changer for anyone in our industry, however we are under many NDA's and simply can't show half of the work we do, so we remain fairly underground. I used to do a huge amount of bi weekly newsletters about the industry and Instagrams which were all very curated; it really did help and we definitely found clients from it. I think it's a great way to connect and build relationships within the industry which is just as important as using it as a marketing tool.
The last few months have been incredibly challenging. What have you been doing to try and keep a positive mindset?
Well, funny you should say that – we've done what we do best and set up another business! We recently set up Mantel (@mantel_joy) to create our positivity packs that help promote a positive mindset via daily prompt cards. We created them last year as everyone was going through a tough time with Brexit, but now they have come into their own in the current situation!
Obviously all of our work for Cutture stopped overnight when Coronavirus arrived and our events have been postponed, but we do still have other projects such as branding and some new jobs for next year, so we are just quieter at the moment. We've been focussing on creating a new brand for Mantel, including new packs to help those working from home and positive wall art.
For ourselves, we have 3 children still at home whilst trying to run a business, so we have been working hard on positive mindset and building in plenty of exercise, time on our own even just for a walk in the park. And really focussing on what we want to do next. It's been tough, but we have made it through so far!
The events industry has been one of the worst hit during this pandemic but there have been some incredible stories of businesses switching their services. Are there any that stand out for you?
I think the industry has been unbelievable in switching their services to help others when their own businesses are potentially at a catastrophic point. The caterers in particular have been amazing serving food to the NHS, florists also donating flowers to those who need them most and our own laser cutting community making thousands of PPE free of charge. It's all been very humbling and the industry should be very proud of itself given we are possibly one of the worst hit as you say.
Coronavirus has changed the way we think about all sorts of things, such as sustainability. How do you think events will adapt?
We've been talking a lot about this. I really hope there will be change as it's really needed in areas such as sustainability. It's a hot topic right now and one the event industry is long overdue addressing. I hope that change will entail less 'one off' use of props/sets and even stationery. Every detail needs to be considered for longevity, not thrown away.
Even our own day stationery, which has often had hours and hours of making, simply gets thrown away at the end of an event which is really sad. We design to create pieces to be gifted to guests, however somewhere along the chain from design to the actual event, often this doesn't happen.
I do feel event planners need to begin considering creating more investment pieces that can be re used for event design, investing in clever design that can be customised so it doesn't necessarily look the same at each event but can be tailored, using responsible materials to change up designs.
We look at our whole supply chain; the paper needs to be responsibly made and the printers need to use tight yields to ensure there is less waste on top of our own in house processes. So yes, I really hope some change will result in investing in great design to ensure that events are a lot greener to produce.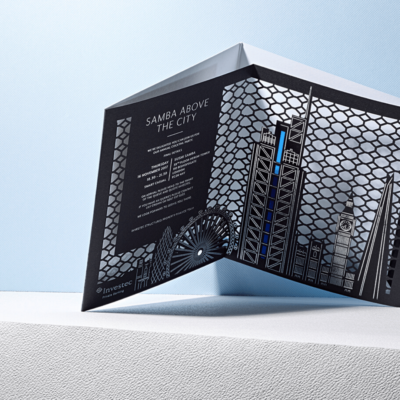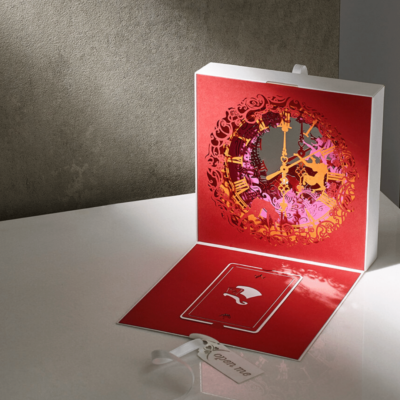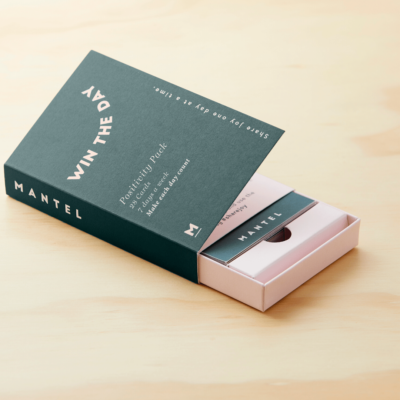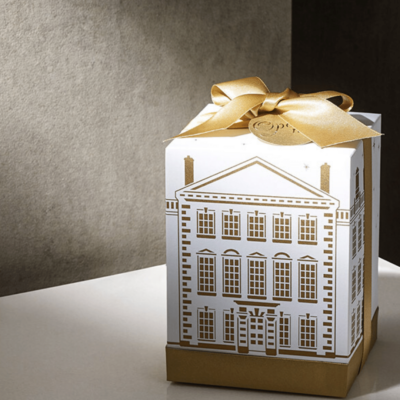 One thing creative people are good at is working together. Tell us a bit about some of the collaborations you've worked on.
Our best collaborations are where everyone is using each other's expertise to their full potential. We have been part of a few showcases over the years. We don't do them often but when we do it's always with a great team, where the suppliers are all able to talk to each other about the overall design. It's really important to let your suppliers work together to create a really strong design from the original concept. For instance, when stationers talk to florists or caterers, we can come together on event styling to create something unique but if everyone is designing individually, there is a risk it may not quite work.
We collaborate with our clients on almost every project as we are answering and working with their brief, a particularly lovely one was when we created a paper shoe for Jimmy Choo to gift their customers on their 1 year wedding anniversary, which is represented by paper.
How are you planning to move Cutture forward?
We've been going through a period of change over the past 2 years and before the pandemic took hold Dominic and I were feeling like we were really starting the next chapter for Cutture; stripped back, focussed and only working on the projects we could stay true to for design.
This is how we will move forward, keeping very bespoke but broadening our work to work more with luxury brands on their branding and marketing campaigns as well as event design. We already do a certain amount of 'corporate' gifting and it would be really great to explore this further, creating amazing pieces for brands to deliver to the doors of their clients. That is the human touch point that will connect them whilst events have a little pause. The relationship between digital design and print is a really interesting one. You can start to have fun with innovative ideas to really bring the experience to someone's home and in turn keep the relationship between brands and their clients.
---
For more information about Cutture click here or follow them on Instagram here.
Learn more about their new business Mantel here, or follow see more of their positivity packs on Instagram here.
---
Don't miss out on the latest event news and inspiration.
Sign up here to our newsletter, Eventspiration, a bi-monthly summary about what's happening in the events world including industry news, key trends & styling tips, venue profiles and interviews with event experts, helping you stay ahead.
---
At Evolve we regularly share news about latest venues, styles and events on our blog and social media. You can visit our blog here and follow us at @evolveevents.
To get more ideas or help with your event talk to the team on 020 7610 2808 or email info@evolve-events.com
DISCOVER MORE CREATIVE EVENT COMPANIES THAT WE LOVE BELOW