If lockdown has taught us anything, it's that gardening and time spent outdoors is good for the soul. It's a secret that Wolves Lane Flower Company have known for a while. Set up in 2017, by two friends, they are passionate about flowers, growing and the environment.
With nearly 90 per cent of flowers sold in Britain imported, Wolves Lane Flower Company have needed to be pretty hardy to survive and it seems that now is their time, with a growing demand from floral businesses to buy local and seasonally. Their flowers are grown from seed in a beautiful old glasshouse, and then lovingly nurtured and brought on until they are big enough to plant out in the cutting garden. Chemicals don't make it onto their plot and they work with the seasons to cut and arrange whatever is most beautiful and fragrant at the time.
Their sustainable flowers are favoured by florists for weddings and events and they also offer flower subscriptions and local deliveries as part of their monthly Flower Club. We caught up with Marianne to find out more about their greener way of working.
For those that don't know you, can tell us a bit about your background?
Wolves Lane Flower Company was set up by us – Marianne and Camila – in April 2017 after we were lucky enough to secure some growing space at Wolves Lane Horticultural Centre in Wood Green. Neither of us formally trained as florists or horticulturalists but have learnt a lot through doing and making lots of mistakes along the way! Before pursuing flower farming and floristry as a career we both worked as producers – Marianne in theatre and dance and Camila within the fashion industry. We met at university and lived together for a spell, so the idea of throwing in the towel and plunging our hands into the soil as a day job was always something we joked about and then somehow it just happened!
What are the challenges running a flower business in the UK?
Any flower farmer will tell you that you're not going to make a ton of money in growing flowers and it is a slow process to build a business in growing as you're completely living and working in line with the seasons: if a crop fails or you miss the moment to plant your bulbs you have to wait a whole year to try again. It is also very hard to secure land, particularly within the London area so we count ourselves very lucky that we were able to seize the opportunity to grow at Wolves Lane.
There has been a big surge in the number of small-scale growers in the UK in the last couple of years and that has helped put seasonal, British flowers on the radar for many florists or event stylists who perhaps hadn't previously had to consider the provenance of the flowers they bought. We hope in another 5 years that working seasonally will have become much more of the norm.
Can you describe your flower farm?
We grow in a 6 x 40 metre glasshouse and then on some external plots that totals to around ⅓ of an acre. Our days are very much governed by seasonal and meteorological changes! The tasks we are working on will fall in line with what has to happen at that particular point in the year, be it dividing and planting dahlias, seed sowing, harvesting flowers to dry or getting thousands of bulbs in the ground. Over the summer months we have to start early to get ahead of the heat and harvest the flowers and in the winter our days are dictated very much by light levels and if there are unexpected torrential downpours. It means a certain degree of our schedule is shaped by nature and the seasons which, although sometimes frustrating, is quite a special way to live.
What sort of flowers do you sell?
A big rule of thumb for us is to ensure we love the varieties of flowers that we grow. We've found that otherwise it's easy to neglect a crop and not give it the attention it deserves and luckily we tend to pretty much always be in agreement on matters of taste. A flower grower has an opportunity to grow things that are not readily available from the wholesaler, that perhaps wouldn't travel well from abroad or are more unusual. Our style isn't something defined but the flowers will be a true reflection of the season at any one given time.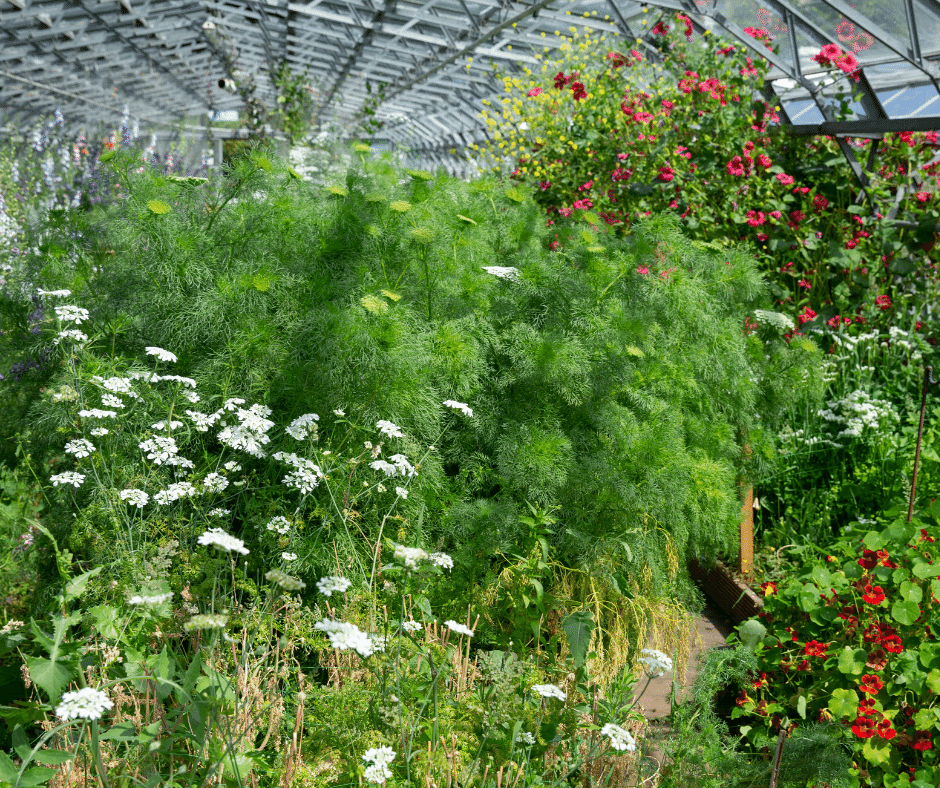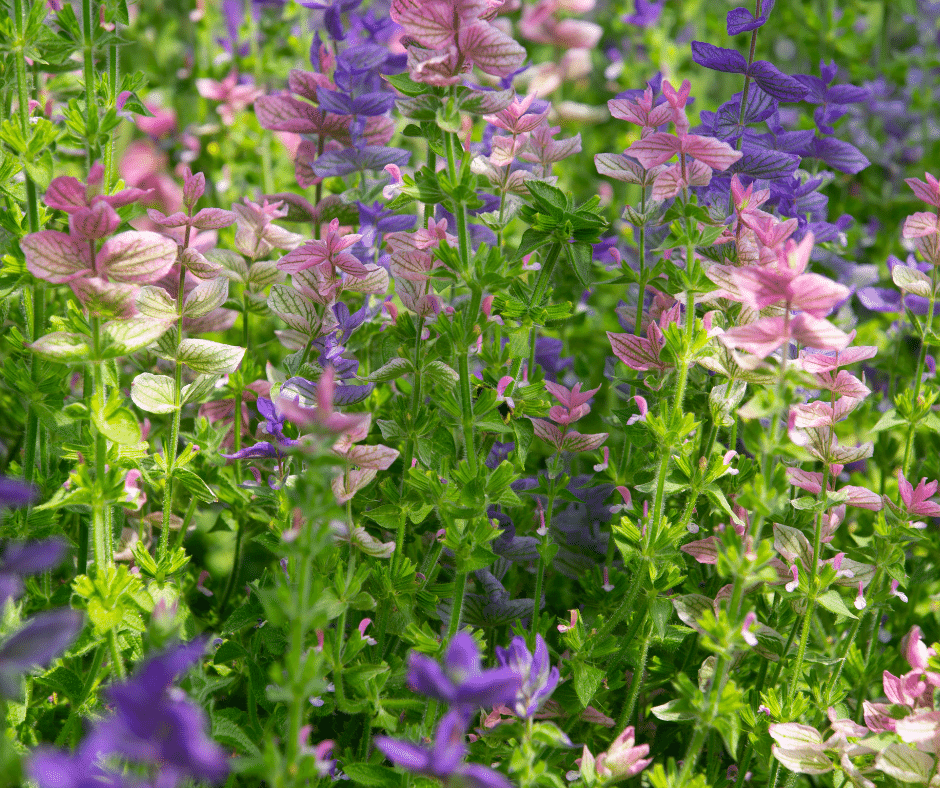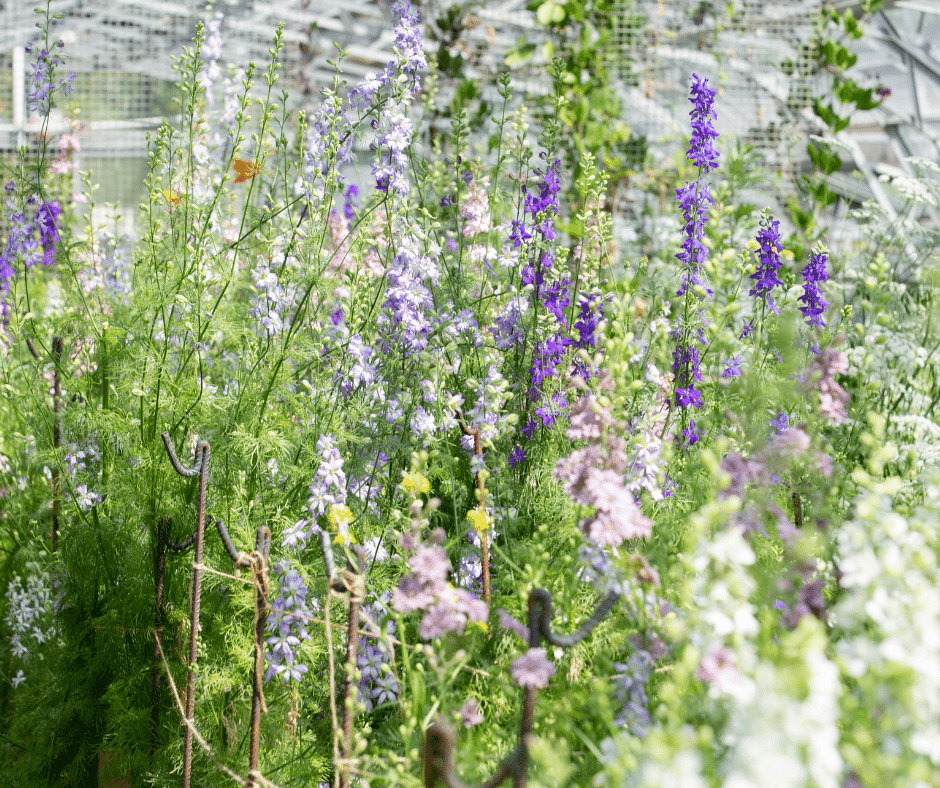 How has your business developed?
In our first season we focused on just selling something to someone! So we were lucky to find some local businesses who were happy to buy our seasonal flowers and some local customers who wanted to buy bouquets. It was all quite ad hoc but really all we had capacity for when we were just starting out. It's easy to feel like you have to have these slick packages worked out from the beginning for how people can buy from you and for most people – particularly for farmer / florists who are trying to develop two business strands at once – that's really challenging and a lot of pressure to put on yourself. Our revenue streams have evolved and diversified slowly but we've been very fortunate to have a good core group of London florists who have bought from us regularly. Instagram has been key for us in getting to know the floral community of fellow growers and florists and is essentially our shop window.
What have your learnt along the way?
Growing flowers can feel quite intimidating, with the worry that you're going to get something wrong. And while there are some hard and fast rules (don't plant your tulip bulbs in August!) a lot of it is trial and error and we're keen to encourage people to feel confident about just having a go and growing even one or two flowers in their garden that they could cut and enjoy on their kitchen table. Neither of us are formally trained and have primarily learnt from doing. The floral industry is enormous but the percentage of people growing and using British flowers is still so small there will only be real scope for change if more people are doing it. Our ideal would be that there are hundreds of micro flowers growing hubs all over the country to enable buying local, sustainable flowers to become commonplace.
How do you work with florists?
It's incredibly satisfying to be able to get to know the preferences and style of florists who buy from us regularly. You get to know what palette they like, when they too will appreciate a particular grass or seed head and it means you can include more unusual stuff that you might not risk if you'd not worked together before. In turn, you see how a different designer interprets the beauty of the flowers in a slightly different way to how you might, which can be very inspiring.
How has your business coped with the recent challenges?
As we're not a shop it has largely been business as usual for us – planting, cutting, hoeing and repeat! We both have young children so childcare provision will always be a challenge but we're lucky to be in charge of how we run our business and can find ways to make our schedules work for us. The pandemic did highlight at its toughest points that growing and buying locally is one of the most resilient ways of working as a florist as we have no issues with imports, tariffs or supply. We are always going to be governed by the weather but have found expanding our selection of dried flowers a really exciting possibility for providing a product through the winter months going forward.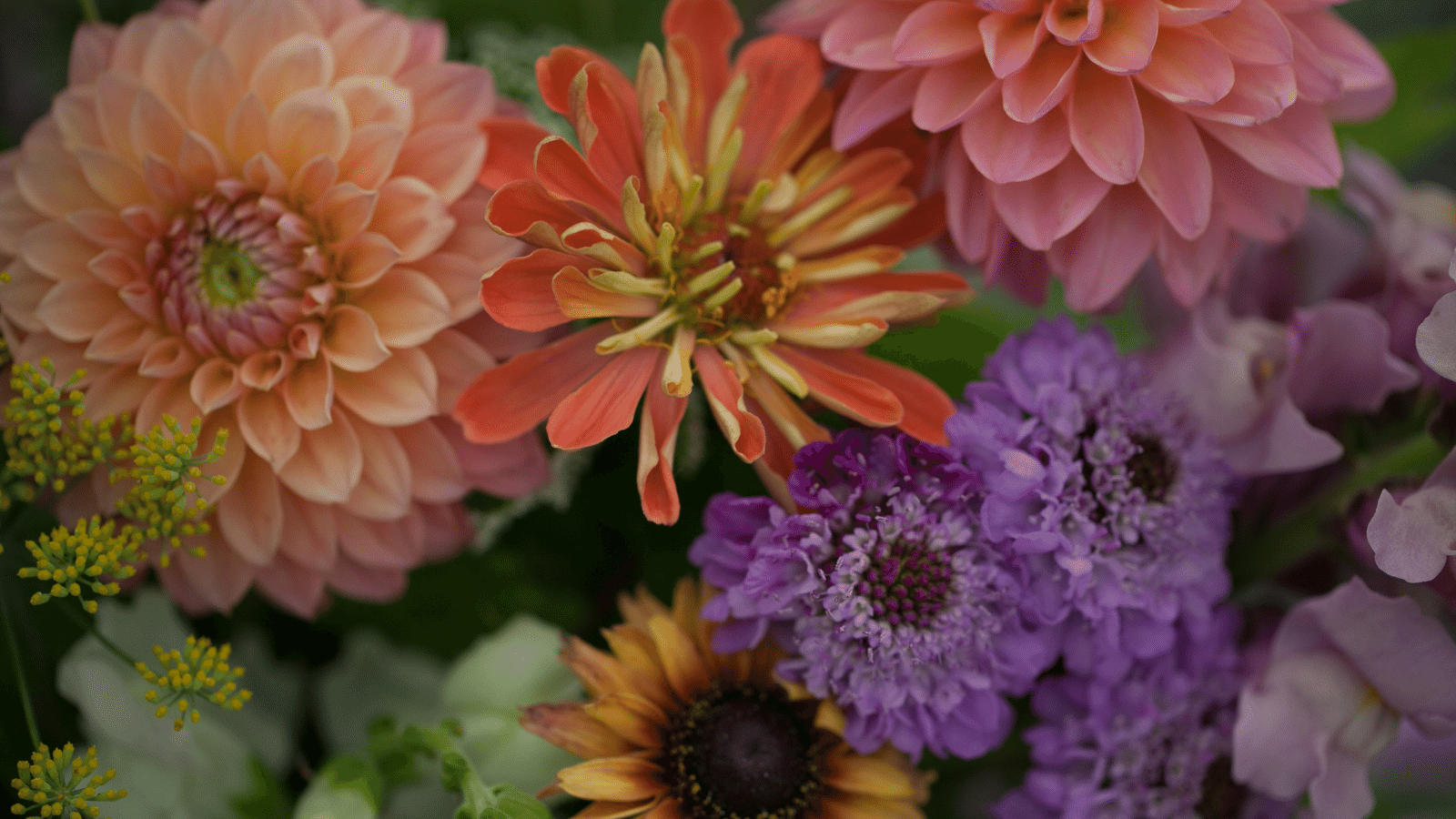 How do you find inspiration?
We're endlessly inspired by other growers. Organic Blooms are a social enterprise and amazing flower farm based in the south west near where Marianne's from. They have built an inspirational business that trains and employs adults with learning disabilities as part of the flower farm and we're always so uplifted and inspired when we visit them – they are brilliant growers. Other small scale businesses like The Natural Dyeworks or Grace Alexander Flowers are people whose work we follow avidly and pour over their Instagram feed!
What are you looking forward to next year?
We've planted about double the amount of Tulips this year than last so we're really excited about having lots of spring blooms to harvest! Infrastructure has been a big focus for us in 2020 – we've expanded the glasshouse growing space by around 30%, are currently installing outside irrigation to help maintain our crops over the summer and have built new beds in every nook and cranny we can manage. It hasn't always left as much room for floral design as we'd like but it does mean we're hopeful for a huge amount more flowers to play with and sell in 2021.
How can the events and wedding industry become more sustainable?
A key challenge we've heard florists talk about is the challenge of persuading clients to pay more for sustainable design. We began our careers in the sector with a core environmental ethos so for us we've never offered an alternative like foam or cheap imported flowers. We've all spent decades not truly valuing the cost of flowers in the same way as mass produced food and clothes has also given us a false sense of the cost of the products we consume. If you're passionate about the flowers you sell and can compellingly explain why what you do may cost more but is better for our planet we've found people are easily brought on board by that passion. It's also important to think about the suppliers you're working with at every point. We've discovered amazing botanical dyers, pressed flower suppliers or smaller seed companies that mean you're supporting small businesses with a sustainable approach across the board.
In terms of floral trends, what do you think we might see next year?
Dried flowers are really throwing off their fusty reputation and becoming cool again! There couldn't' really be a more sustainable product to consider as they can be truly everlasting if given a bit of care and attention and enable florists to work seasonally through November – February when there fresh flowers are scarce in the UK. We've had a really successful year piloting drying flowers so hope to have even more next year! The favoured colour palette continues to stay on the brown, muted and sludgy side of things but as more people embrace true seasonality in their work we hope to see more unexpected colour combinations and a more relaxed approach to what flowers 'work' together.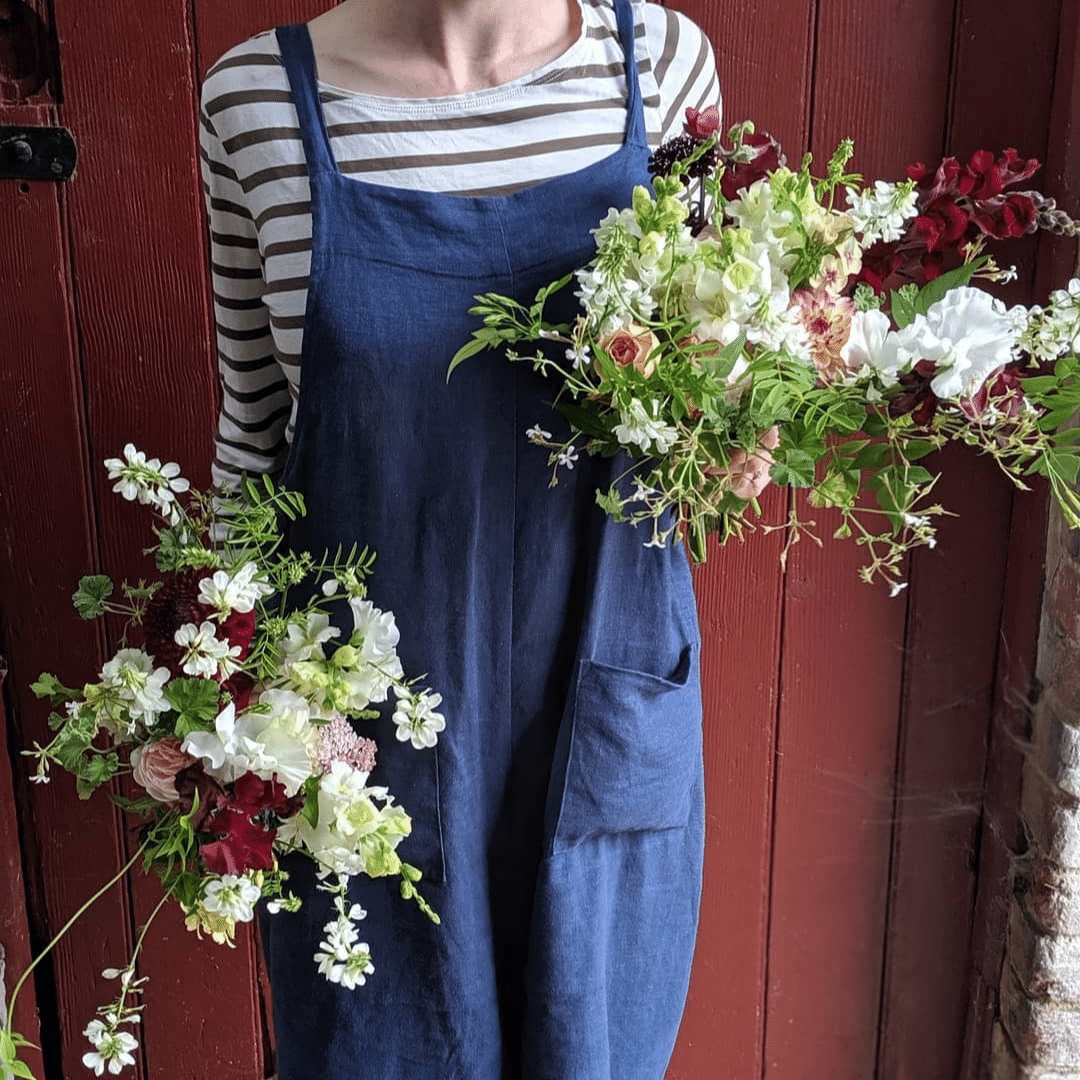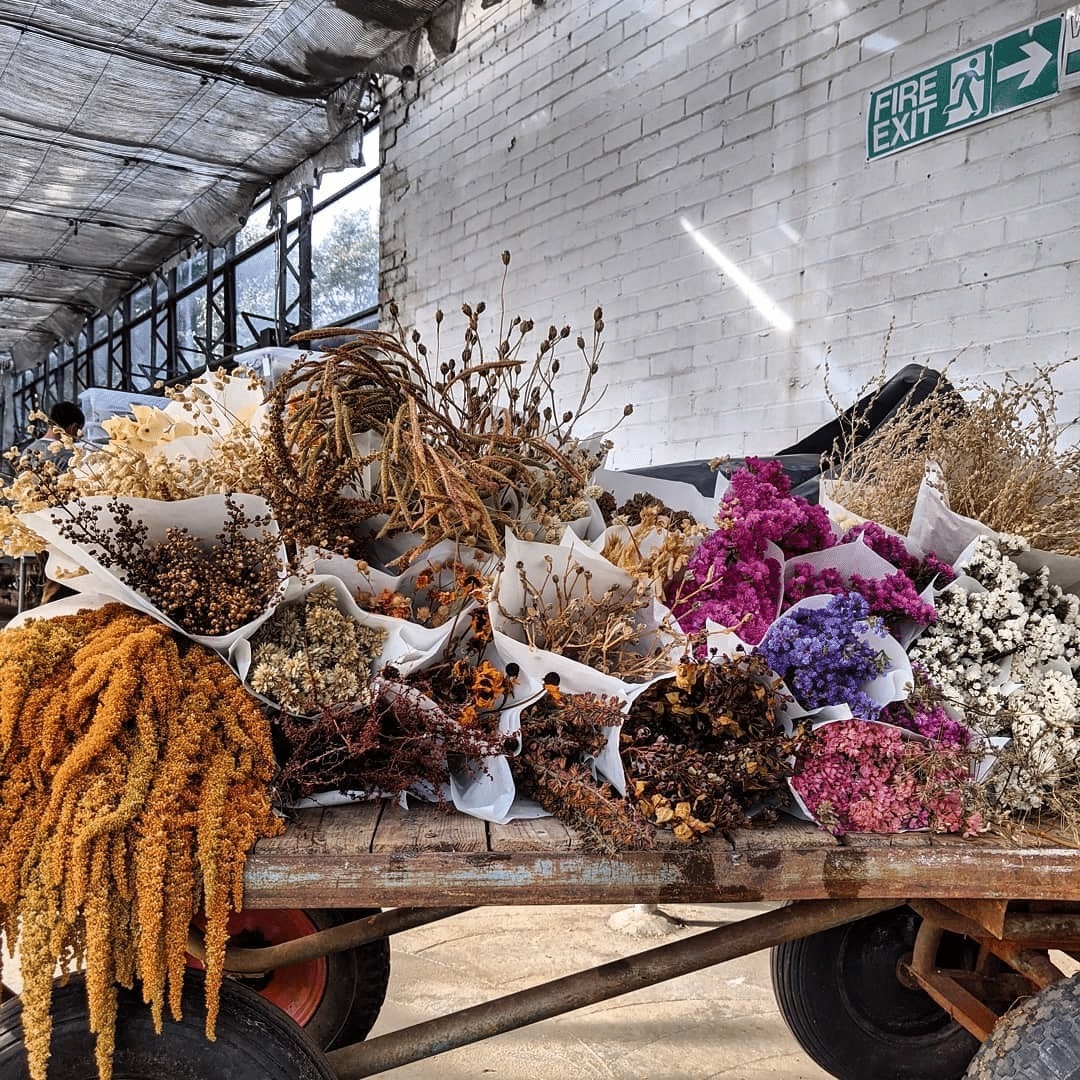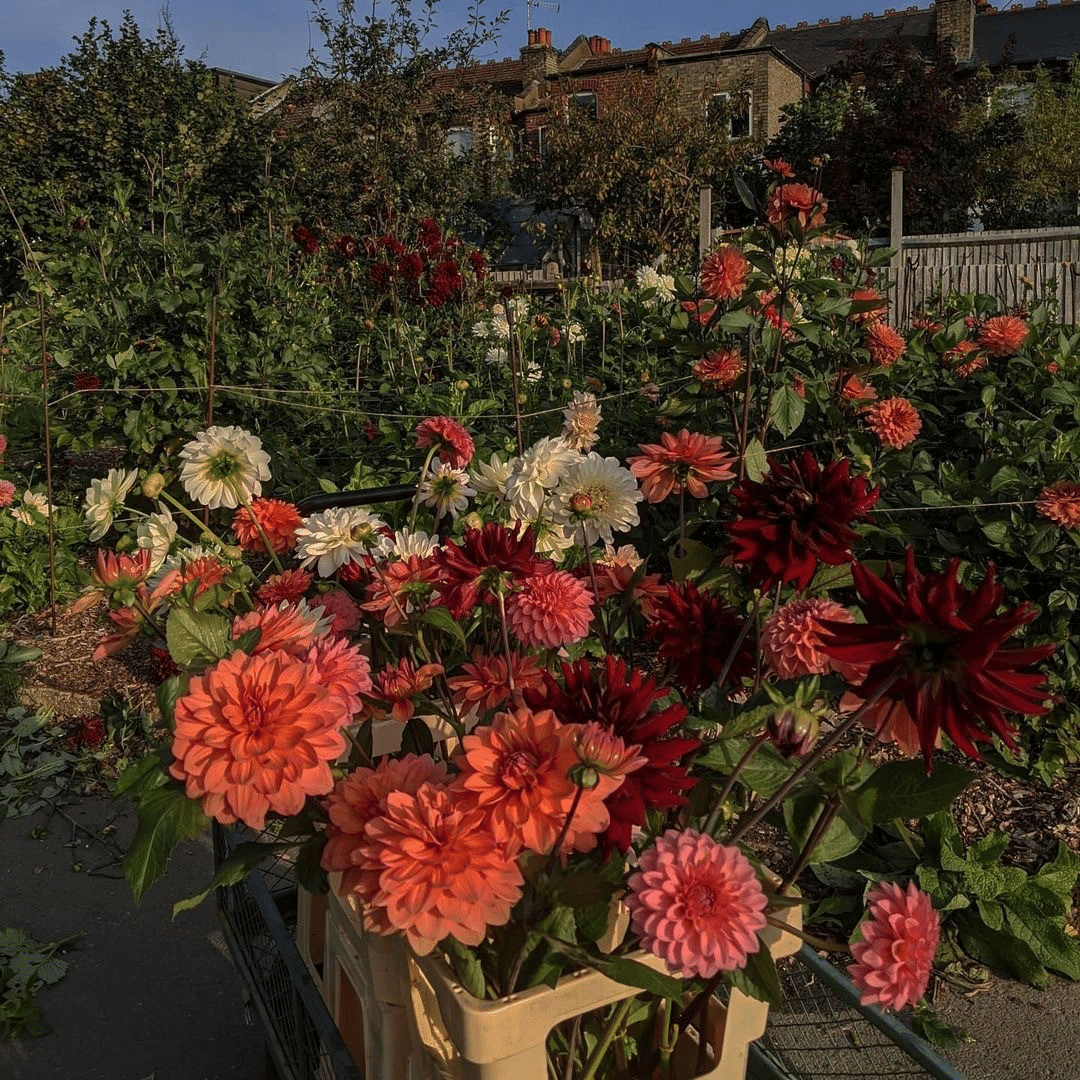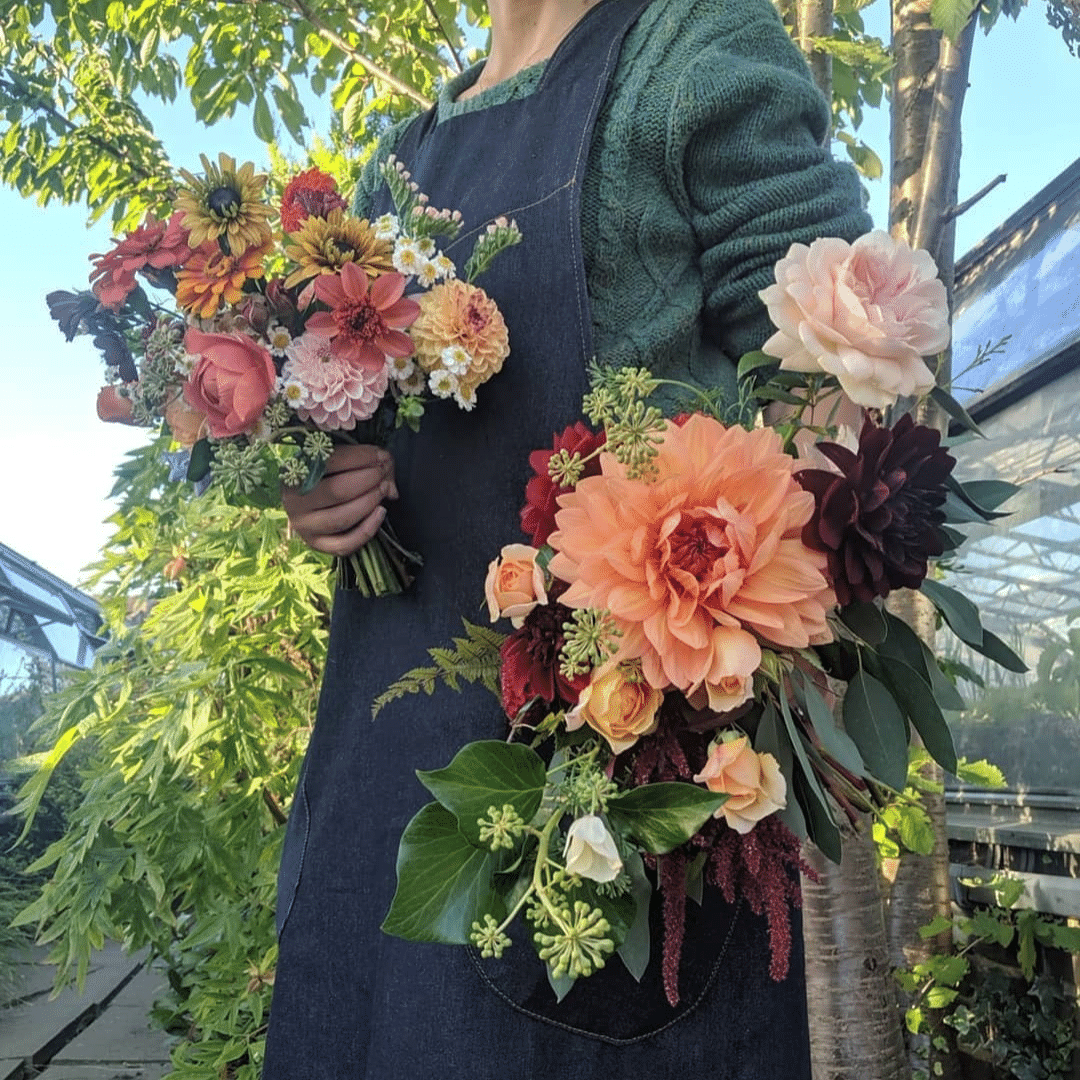 ---
To find out more about Wolves Lane visit their website or follow them on Instagram.
---
If you don't want miss out on more event inspiration and news sign up here to our newsletter, Eventspiration.
It's a bi-monthly summary about what's happening in the events world including industry news, key trends & styling tips, venue profiles and interviews with event experts and helps event professionals stay ahead.