New venues to get excited about in 2022
It's been an incredibly difficult time for London's hotels and venues but despite this, new openings are coming thick and fast; responding to demand for services and providing confidence that events and the hospitality market is going to bounce back in 2022.
We're excited to see the variety of spaces opening up, from boutique member clubs, sweeping rooftop terraces to large luxurious hotels, with plenty of dedicated event spaces too. Here our round up of the best new venues opening in London 2022.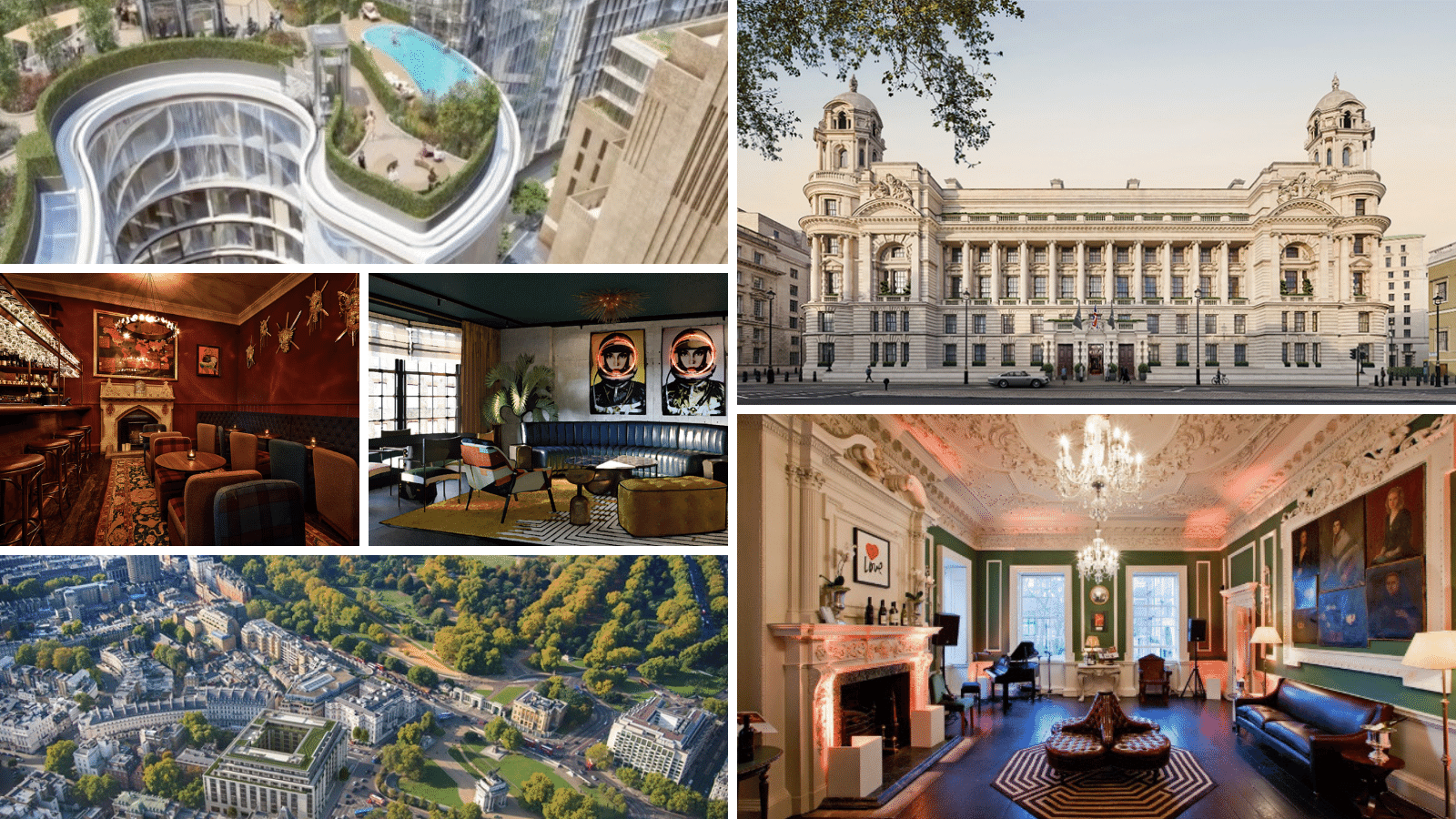 OWO Residences
If it's serious luxury you're after, then put the OWO straight to the top of your must-visit list. Serviced by Raffles Hotel, the venue is in the final stages of being meticulously bought back to life, creating a new destination for central London. Private residences are currently on sale and the rumours are the five-bedder might just topple £100 million. So what's all the fuss about?
The OWO (Britain's historic Old War Office) is an iconic Whitehall baroque building situated in the heart of London on Whitehall. Once inhabited by Britain's most famous statesmen and spies, from Winston Churchill to Ian Fleming, it has stood witness to many world-shaping events. Over the last five years a team of designers and artisan craftspeople have been commissioned to restore the historic interior elements featuring delicate hand-laid mosaic floors, oak panelling, chandeliers and a magnificent marble staircase.
An intoxicating combination of history, old world glamour and location is proving a heady combination, setting a new benchmark in hospitality. The hotel will comprise of 125 rooms and suites; an eclectic collection of 11 restaurants and bars led by world-class chefs, as well as Churchill's old room, a handsome floor-to-ceiling oak panelled suite which will be available for private dinners.
Not only one of the UK's most anticipated openings of 2022 but one of the world's, with Raffles London at the OWO coming to life in 2022.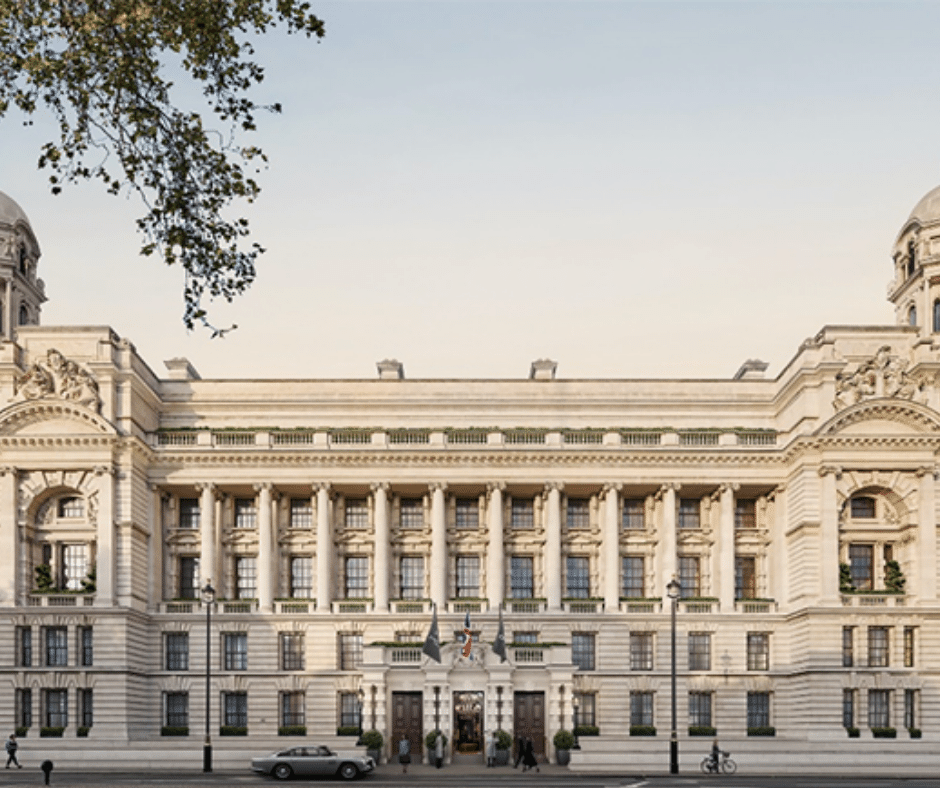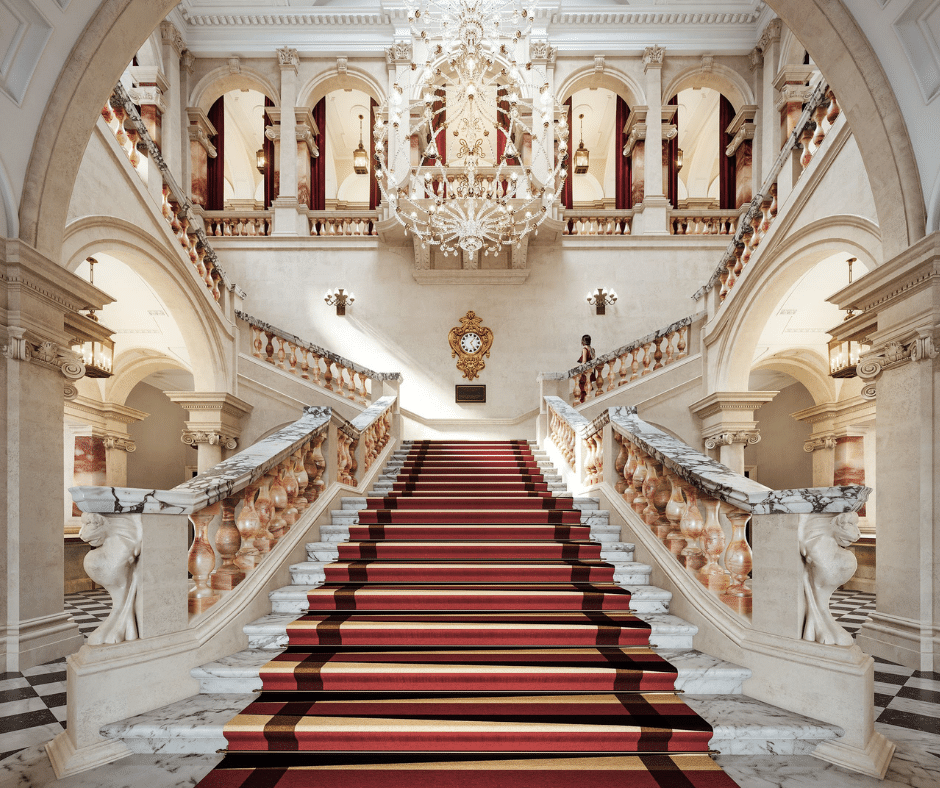 The House of St Barnabus
A new kind of private members club, that comes with a conscience. The House of St Barnabus has been a charity since 1846 and the venue has recently undergone a change of purpose and significant renovation.  Members have the chance to help those affected by homelessness into sustained employment whilst also benefiting from access to a Grade I listed sanctuary with a secluded garden in the heart of Soho. A range of spaces, including an elegant dining room with a supper club feel, and a selection of bar and lounge spaces are available for private hire. The Drawing Room and Silk Room overlook Soho Square and feature dramatic 18th century rococo plasterwork and silk wall coverings.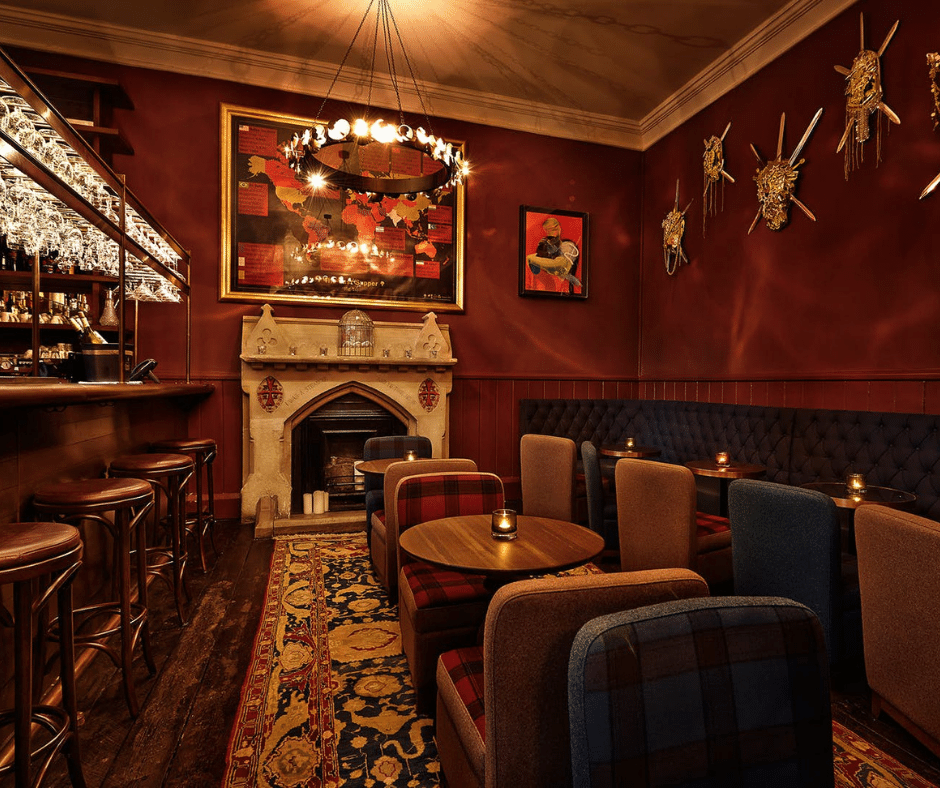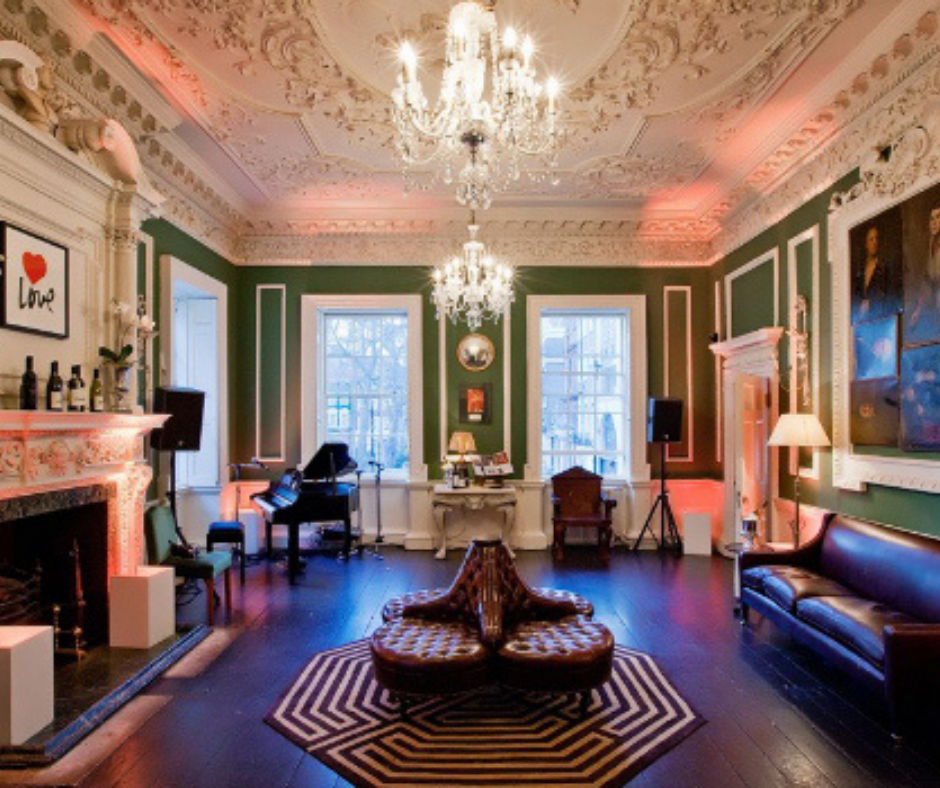 Fairmont Windsor Park
Located on the edge of Windsor Park, this new hotel is surrounded by 40 acres of green space and a tranquil lake. Outside is exquisite Jacobean architecture whilst inside is sumptuous and elegant. Just an hour from London this is a great location for away days with 15 elegant meeting rooms and a chance to escape the hustle & bustle of city life with impeccable spa facilities, an array of culinary offerings and a wealth of activities available in the extensive ground. Book for meetings and events from 12 to 700 guests in theatre style and up to 600 for dining.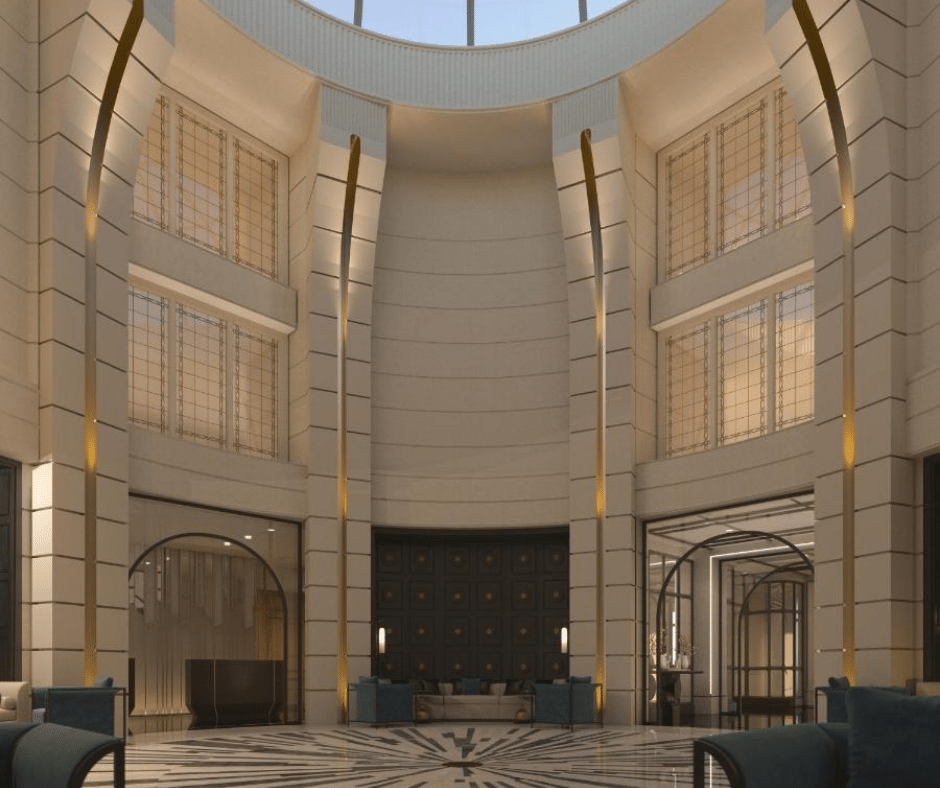 Art-otel Battersea
Due to open in Summer 2022, in a building designed by Foster + Partners, this new luxury hotel is set around Battersea Power Station. The 160+ hotel features skyline floors, rooftop pool and bar with a a fusion of modern design and urban art. Particularly good are the panoramic views overlooking the infamous power station chimneys. The gardens are designed by James Corner Field Operations, the team behind the New York high line, so expect something special. Beneath the gardens are a restaurant and double height bar with wraparound views across the Power Station and skyline.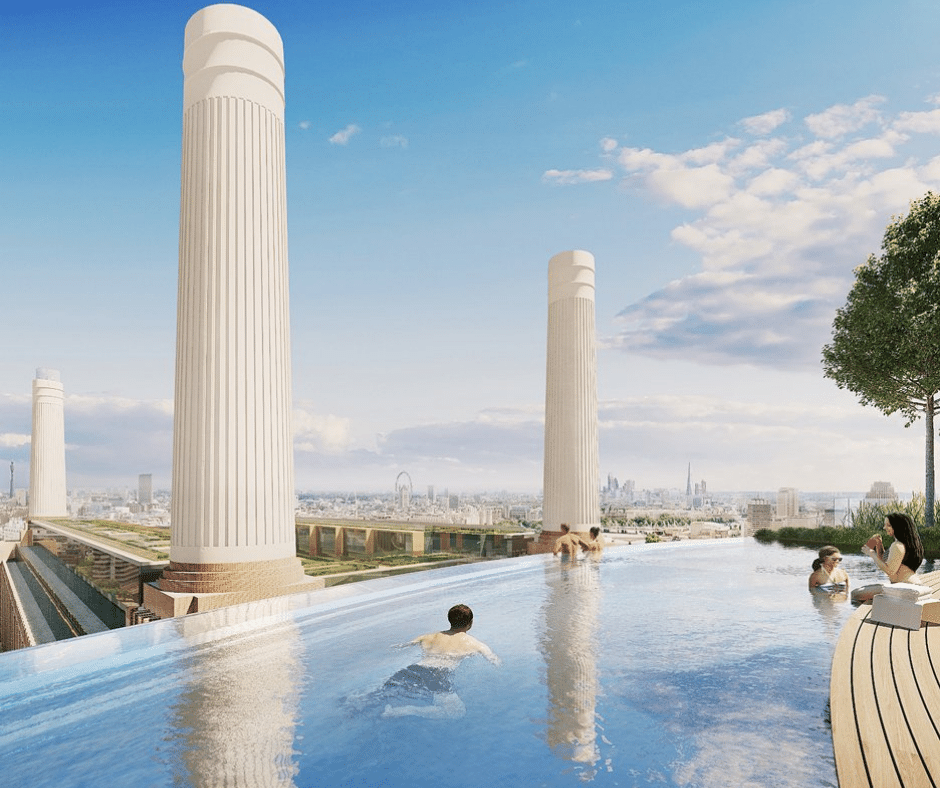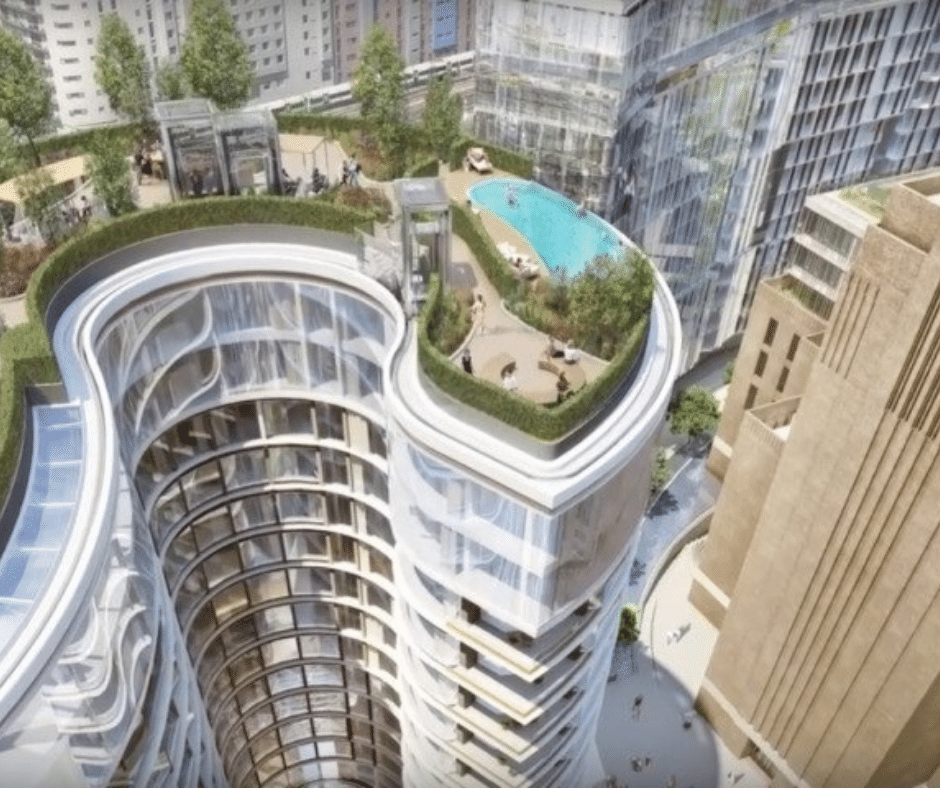 Chateau Denmark
The Rolling Stones recorded there, Jimi Hendrix partied there and rumours abound that Ziggy Stardust was born there – Denmark Street has long been a fixture in London's musical history, and now a new boutique hotel is letting you soak up the stories of the famed Soho strip.
A boutique hotel inspired by the British music scene that flourished on its doorsteps; expect colourful rooms and modern psychedelia. We also love the idea of maxi-bars replacing the mini-bar in every room – perfect to help you release your inner rock god.
The whole site is set to span a whopping 16 buildings down the street, encompassing both bespoke 'session rooms' and apartments.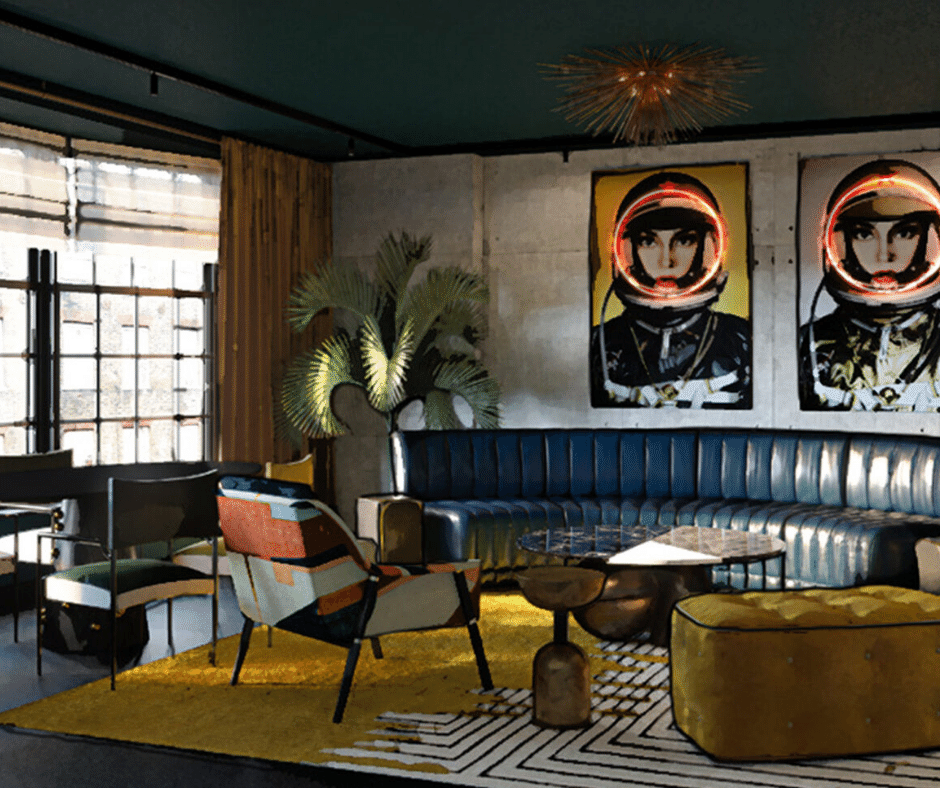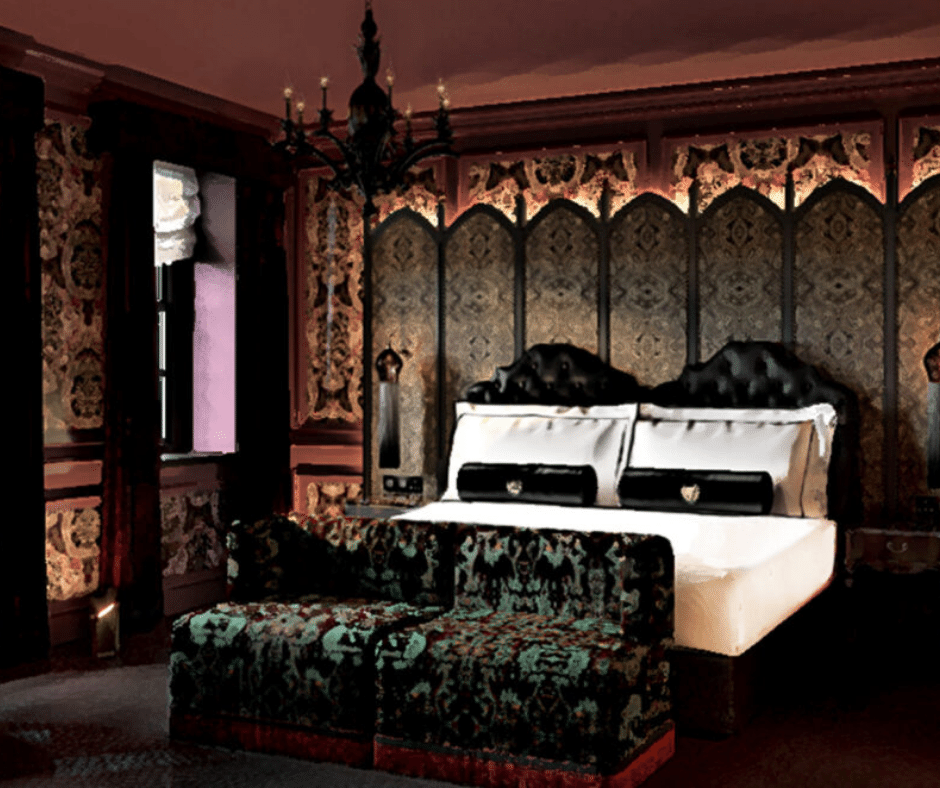 One Hundred Shoreditch
This new hotel, with 258 rooms, is replacing what was the Ace Hotel in Shoreditch. Across the building, there will be six restaurants and bars and 5 meeting and event spaces, so it'll be a big change for the area. Dining includes a British Seafood standalone restaurant with a focus on ethical and local suppliers whilst the Lobby and Library offer spaces for laid back drinks. The Rooftop, with pink marble tables, lush foliage and panoramic views of East London, feels like a private garden in the heart of Shoreditch and the best news is that the rooftop bar and terrace can be hired privately for events and parties. Due to open February.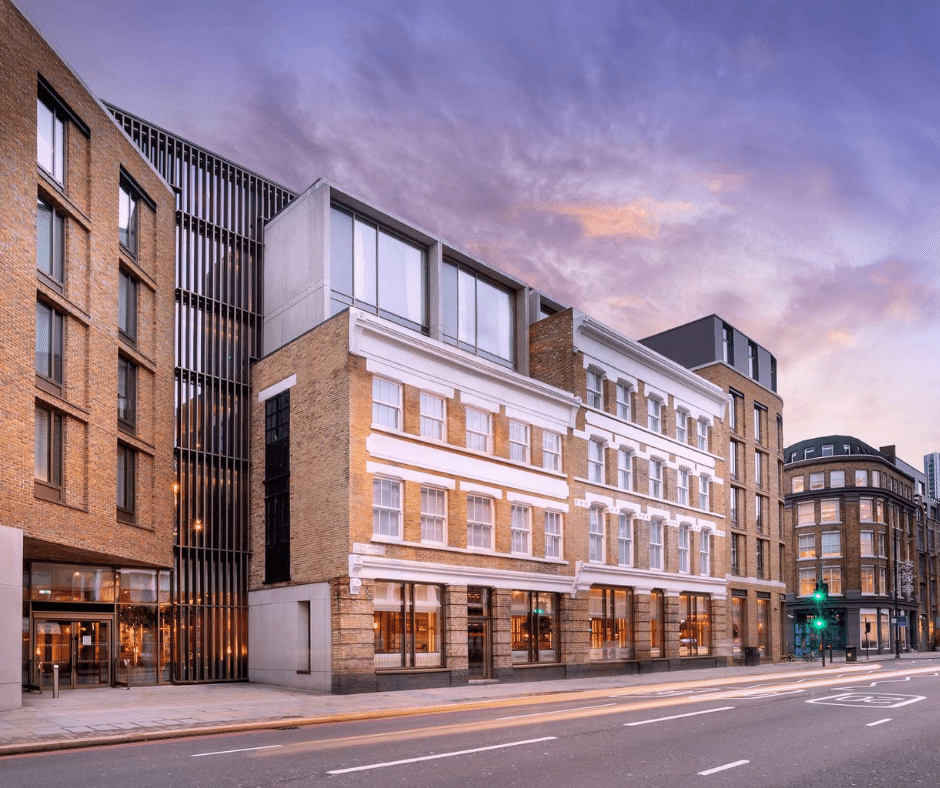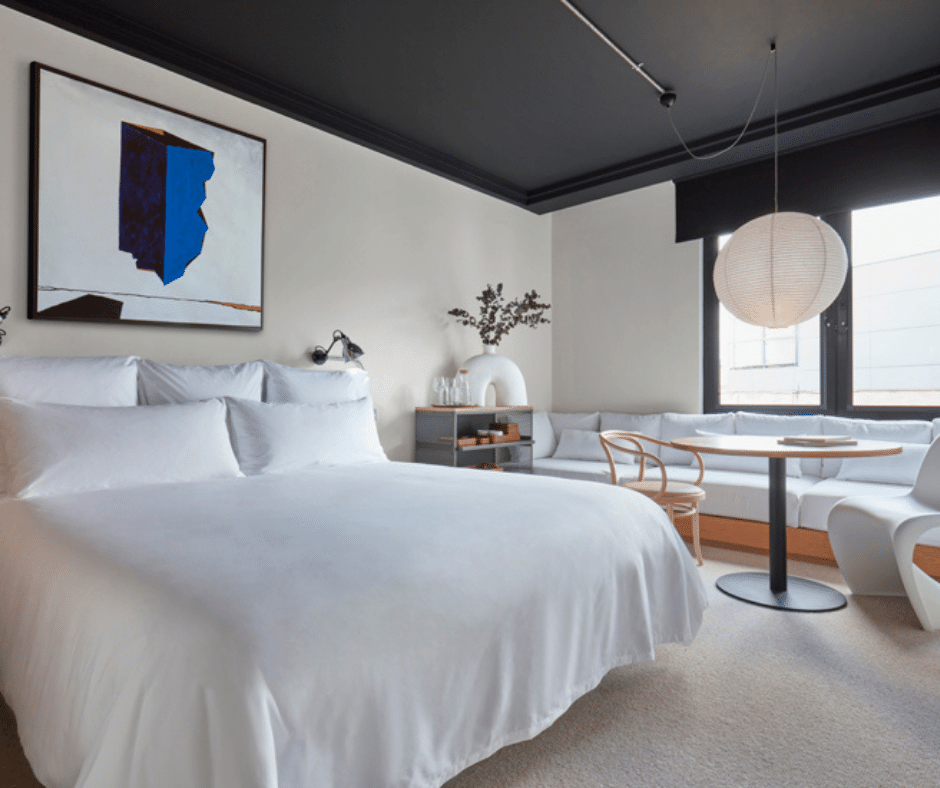 Beaverbrook Townhouse
Opened in November 2021, the Beaverbrook is just about new enough to be included in our round up of venues to look forward to discovering in 2022. Nestled at the north end of Sloane Street and spanning two immaculately revamped Georgian townhouses, it was originally home to Lord Beaverbrook – press baron, wartime MP and all round socialite, and was where he hosted his illustrious friends including Ian Fleming, Sir Winston Churchill, Dame Elizabeth Taylor and Sir Laurence Olivier. Reigniting the buzz of the roaring twenties the 14 suites abound with art, antiques and theatrical references; each suite is named after a famous London theatre and decorated with clues from the playhouse's past.
Look out for its wonderful Japanese restaurant, 'The Fuji Grill'; an omakase bar which includes fermentation and foraging as key processes within the menu as well as the Private Dining Room which comes with exclusive use of a pretty perfumed garden which is perfect for sit down dining for 12 guests.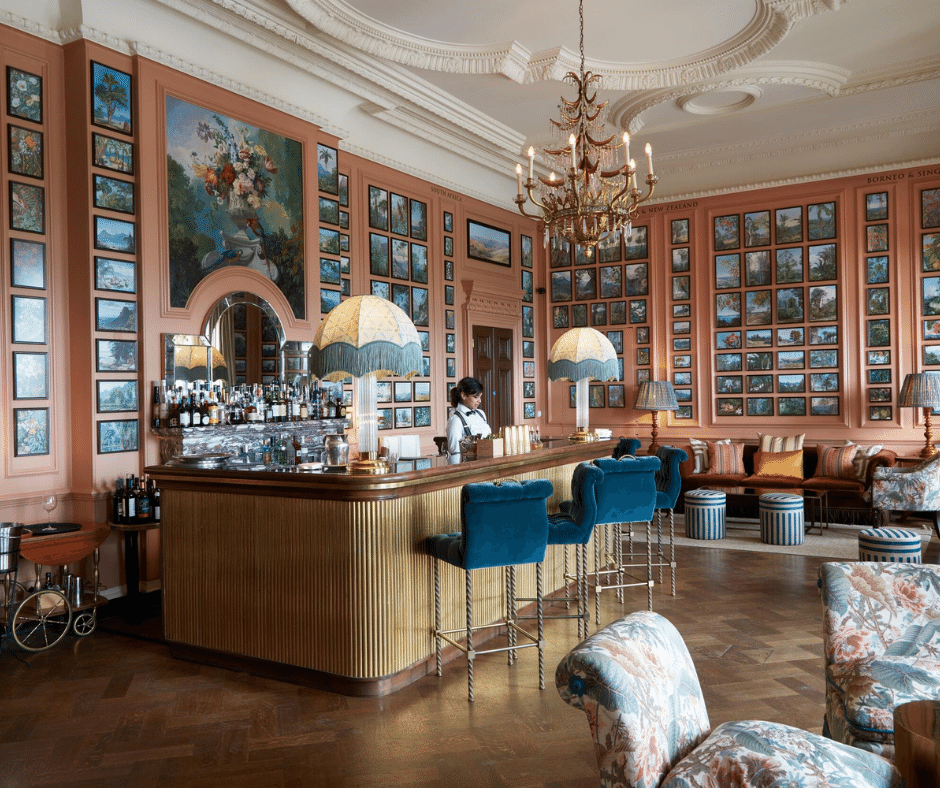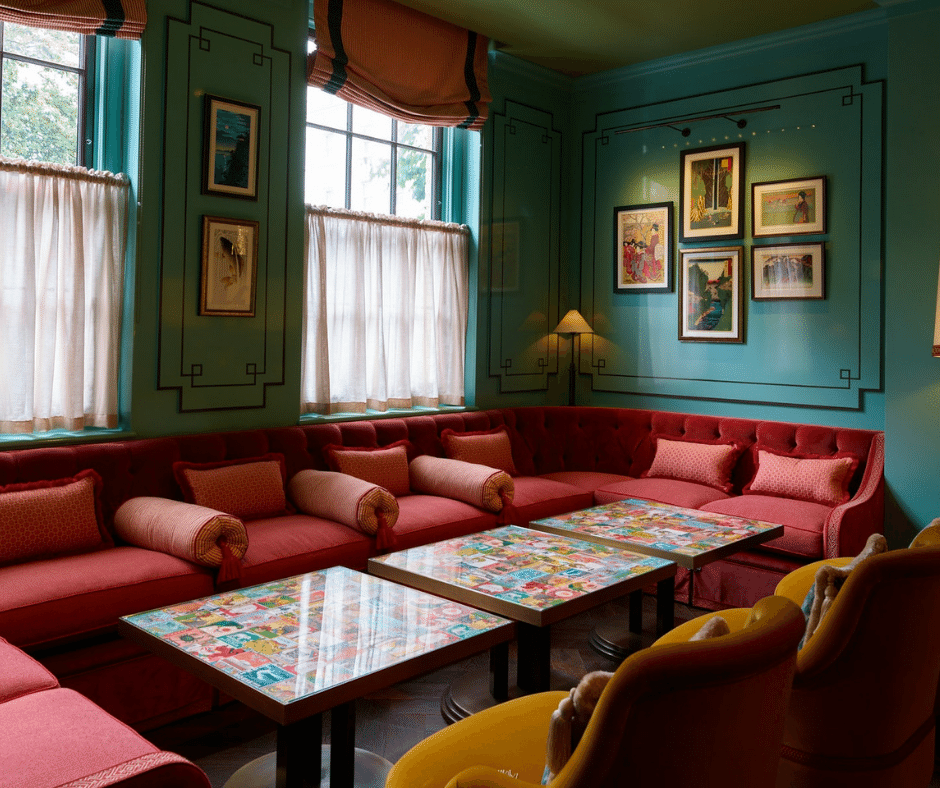 The Broadwick Soho
A vibrant new boutique hotel that celebrates the eclectic and diverse history of Soho and is described as 'where Studio 54 meets your eccentric godmother's Soho townhouse'. The hotel has 57 rooms, including a penthouse and nine suites, with many rooms offering private balconies overlooking the bustling streets.
The ground floor restaurant will transport you to the Mediterranean with a terrace filled with topiary, herbs and citrus trees whilst the cocktail bar on the roof terrace provides a stunning backdrop of London's skyline. The Dining Room, a private event space located on the 8th floor with large windows overlooking the Soho skyline and has a glamorous residential feel, offering a relaxed, yet sophisticated setting for private and business events alike.
Swedish-born architect Marbin Brudnizki is famous for his interior designs of restaurants and hotels including The Ivy, Sexy Fish and Annabel's so you can expect something pretty swish when it opens in early 2022.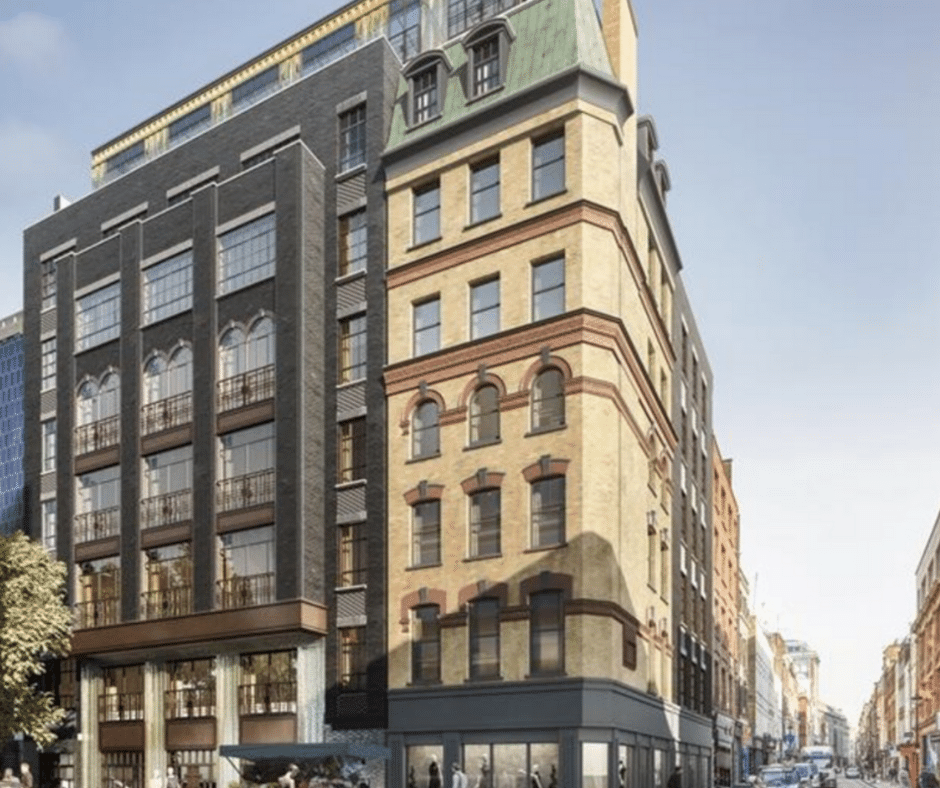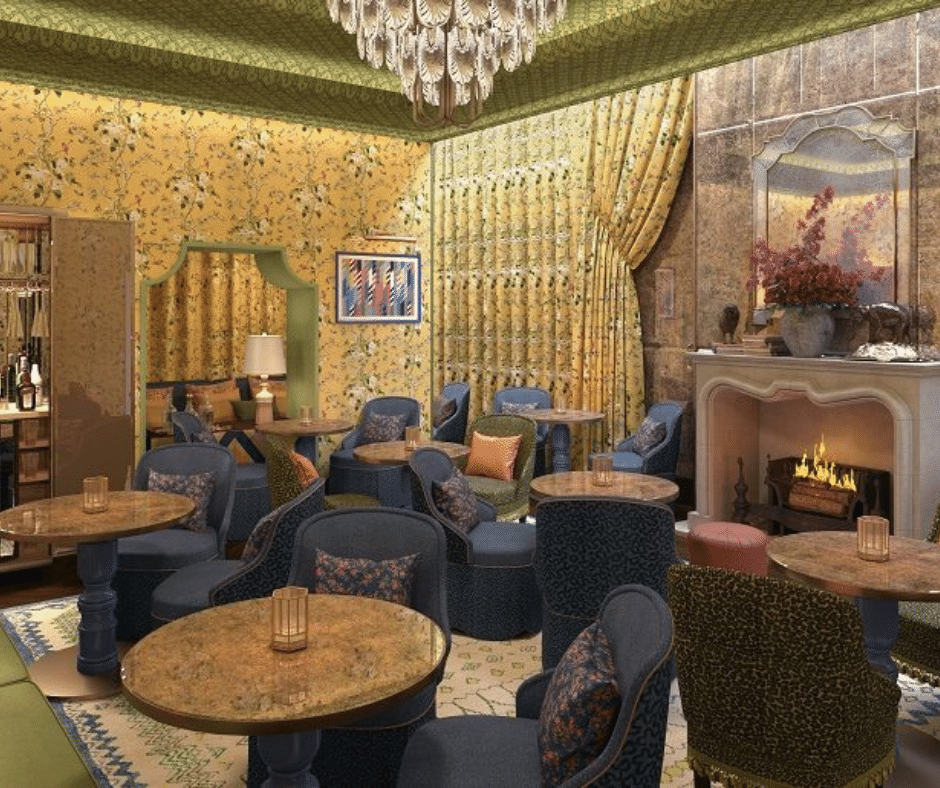 Park Hyatt London River Thames at Nine Elms
Nine Elms area has recently undergone significant regeneration and the new 203-room Park Hyatt hotel situated near to the US embassy and the Northern Line Extension will be in the heart of this recently developed area of London. The property's nearby attractions will include local walking routes to stroll and explore Sloane Square and bustling Kings Road, the award-winning gallery, Tate Britain, the charming green expanse of 200-acre Battersea Park and the Kia Oval cricket ground. A secure executive wing and exquisite event spaces will offer a carefully curated and personalised experience for business and government travellers.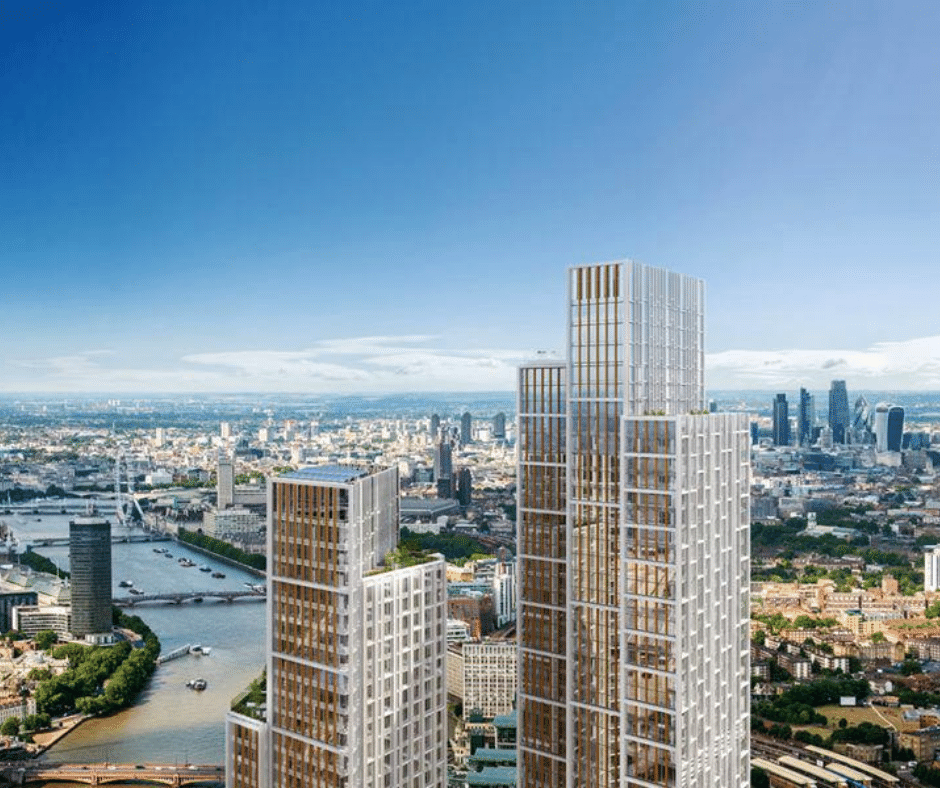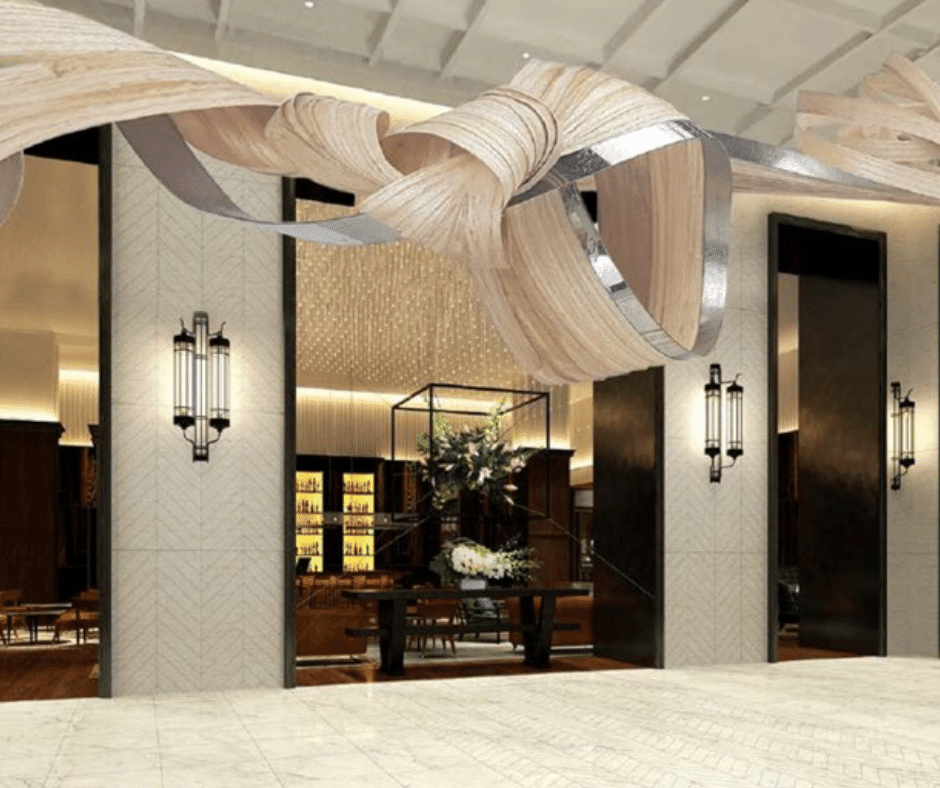 The Peninsula
And finally, opening late 2022 is The Peninsula, with a total development cost of the project expected to come in at a whopping £800 million.
Situated overlooking Hyde Park Corner and the iconic Wellington Arch, the 5-star hotel will be housed on the site of a former 1960s office block and will feature 190 rooms as well as shops, bars, restaurants and a glamorous ballroom to host events.
Design features will include a colonnade "linking to an internal 'Palazzo-style' courtyard", and there will also be around 25 residential apartments with a separate spa, reception and entrance.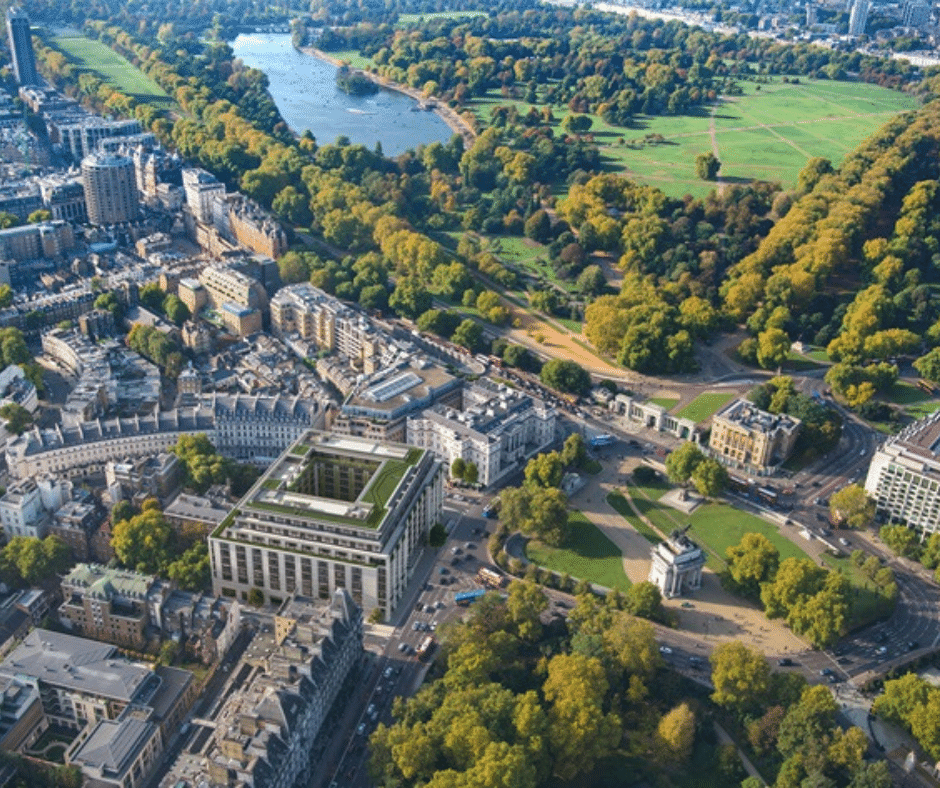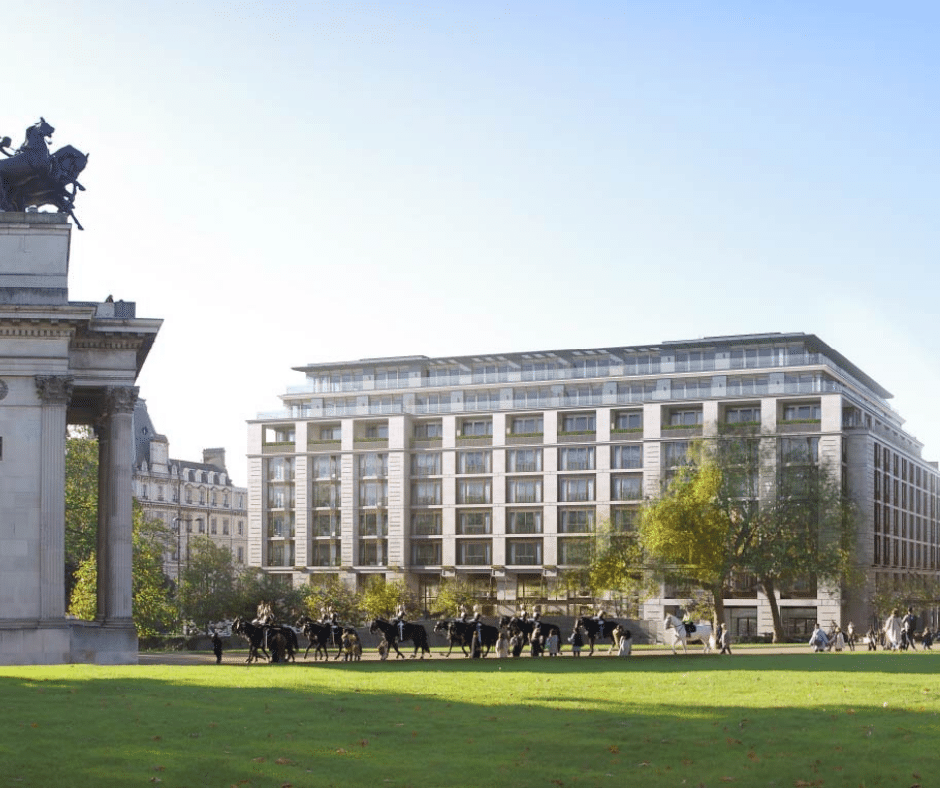 ---
If you don't want miss out on more event inspiration and news sign up here to our newsletter, Eventspiration.
It's a bi-monthly summary about what's happening in the events world including industry news, key trends & styling tips, venue profiles and interviews with event experts and helps event professionals stay ahead.
---
Evolve Events team have over twenty one years' experience in producing and styling events. Here at Evolve Events we work with some of the most prestigious, unusual and new venues available and offer a venue finding service to help you find the perfect place to host your event.
If you'd like to help in finding the perfect venue for your event or know more about new venues opening in London 2022 just get in touch with the team. Our event services including venue finding, set design, styling and build, AV and lighting, stage management and sourcing entertainment and quality catering. If you'd like to find out more about how we can help you produce and style your event then please get in touch and we can chat through your requirements.
TEL : 020 7610 2808 – EMAIL : info@evolve-events.com