Alix Caiger is known as one of the top caterers in London. She started Caiger and Co over 7 years ago after training at Leiths School of Food and Wine and her passion has seen her grown the business, whilst her creativity and talent as a chef has shaped the reputation for excellent for which they justifiably known.
Alix's team work for a huge variety of clients; from high end event companies and corporate firms, to private dining with clients including The Rolling Stones, Jerry Hall, Kelly Hoppen and many more, executing bespoke events, fine dining dinners, and immersible events and we're delighted to be working with them at the moment as our partners for virtual parties. Transitioning from executing large scale events to delivering perfectly formed hampers is no mean feat and we spoke to Alix about how she's been rising to the challenges of last year.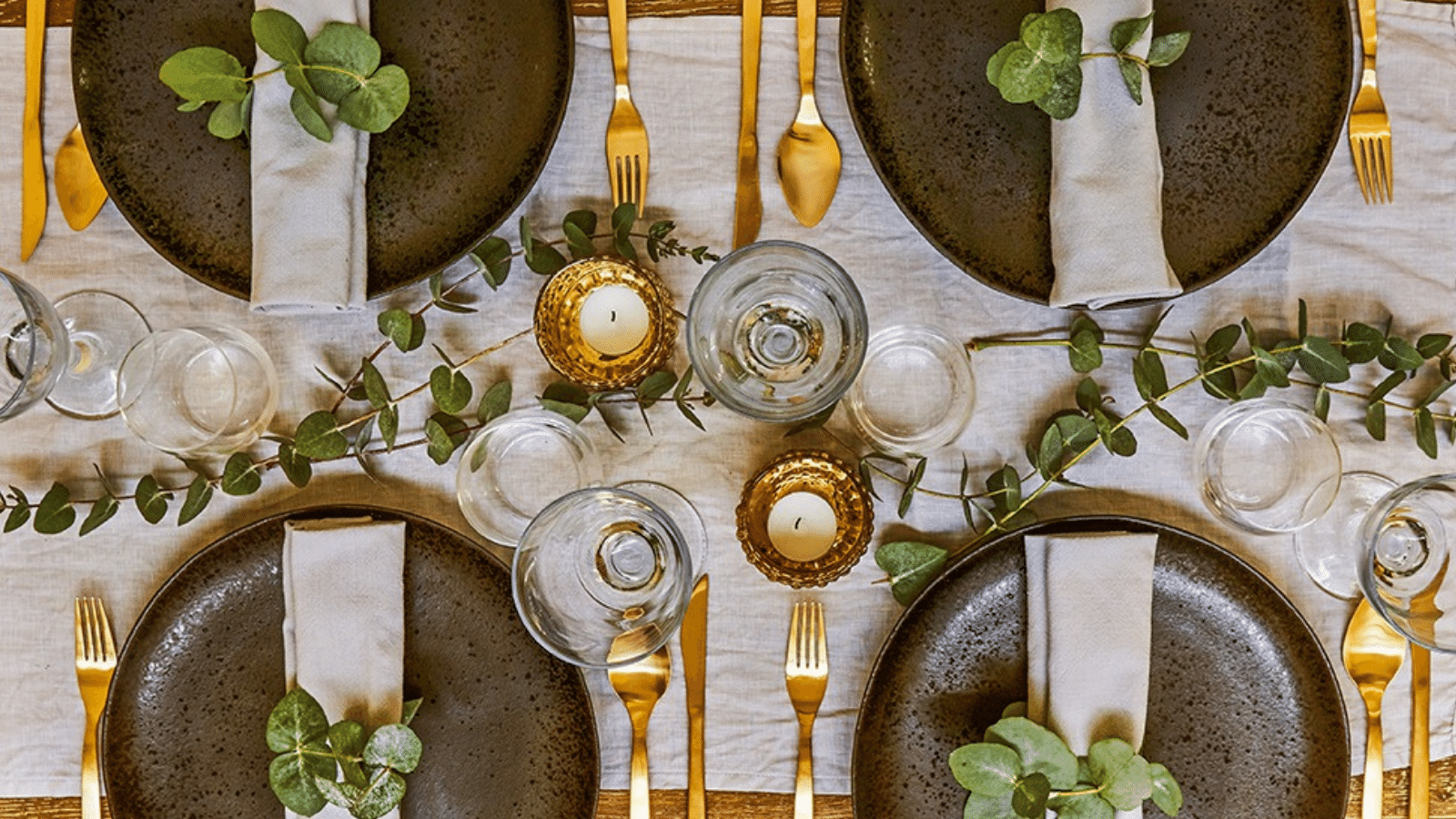 The whole events and hospitality industry has been hit hard over the last year, how has this affected your business and how have you responded to the crisis?
Back in March, everything changed. I mean everything! One of our busiest years fell apart in an afternoon.  This meant we had to rethink how the company operated if we were to keep on cooking.  I reached out to our community, friends and family, and saw what their needs were. Within a few days we were delivering nutrious, luxurious & delicious food across London and the South of the UK. I saw other companies swiftly adapting around us, and although this could have felt intimidating, there was actually a sense of comfort and support that we were all in this together.
Let's go back a bit and talk about how started out in food and what inspired you to set up your own company.
I started Caiger & Co eight years ago soon after leaving university. I had a dream to work for myself, I loved food, sourcing ingredients, cooking, and Caiger & Co was born out of that. Events were the perfect outlet for all the creativity.
How would you describe your style and do you have a particular dish you love to serve?
We are a bespoke catering company, so the first question we ask our clients is what food do you like to eat. If we are cooking for a wedding, we like to ask questions like 'how did you two meet' 'where is a place that holds significance for you'. By asking these questions, we can reflect a client's story in the food. We look to the location too and see if there are any interesting local producers we could speak to for inspiration and advice.  We love to experiment with fusion food, and you'll find huge amounts of fermenting in the kitchen. We are very seasonal and favour artisan production methods, that are cooked and presented in a modern style. Ultimately we like the ingredients do the talking.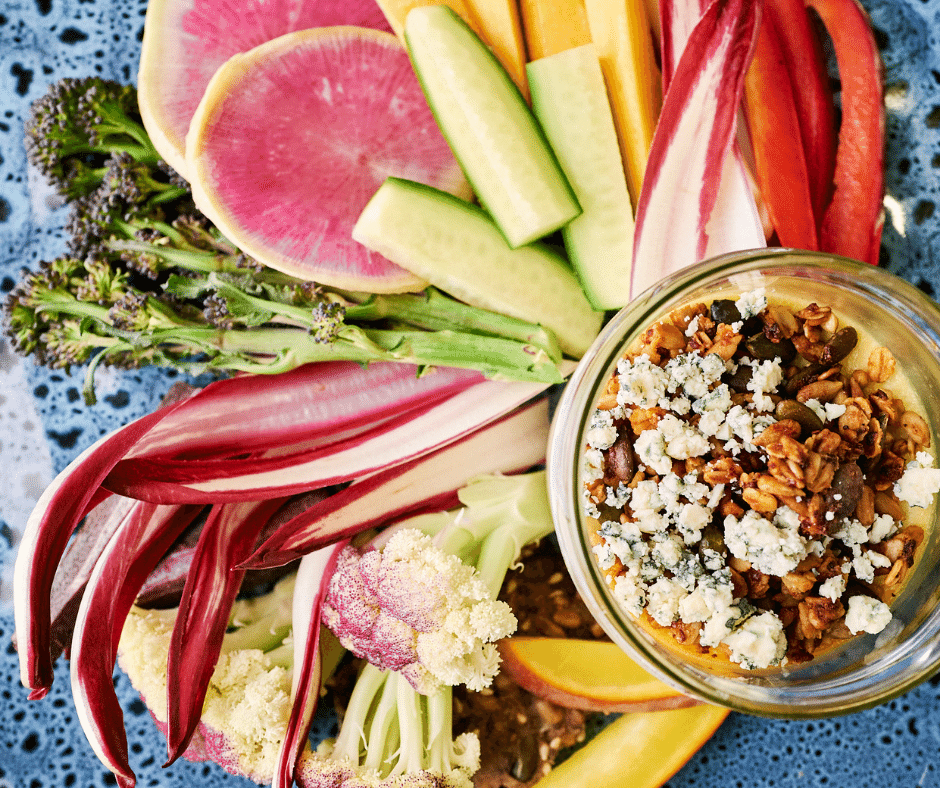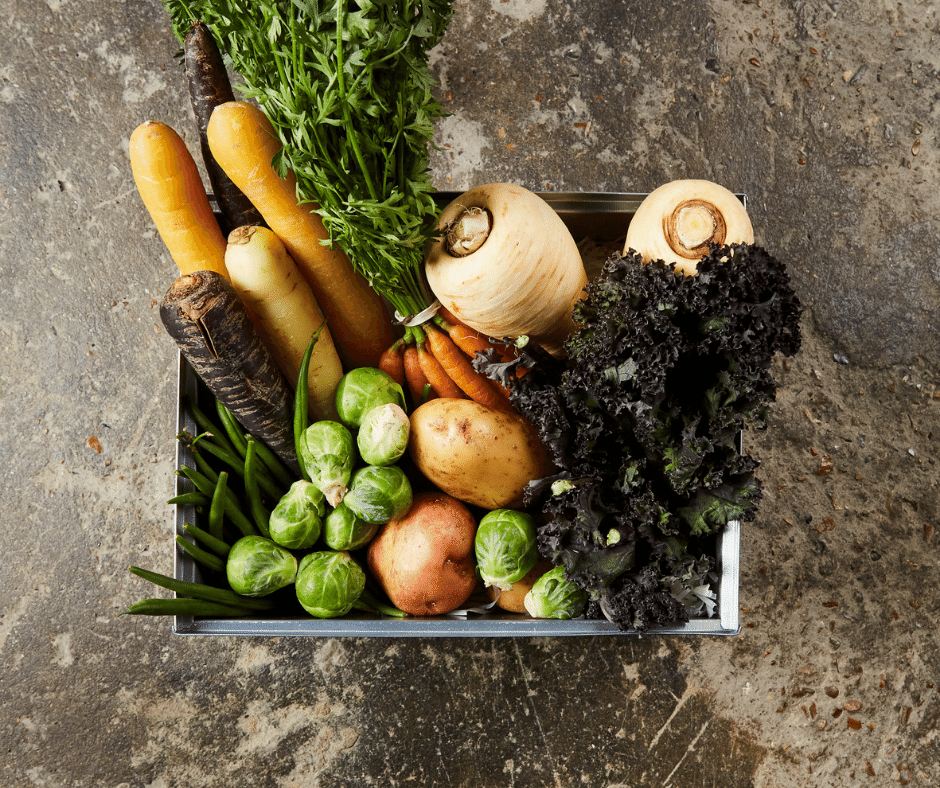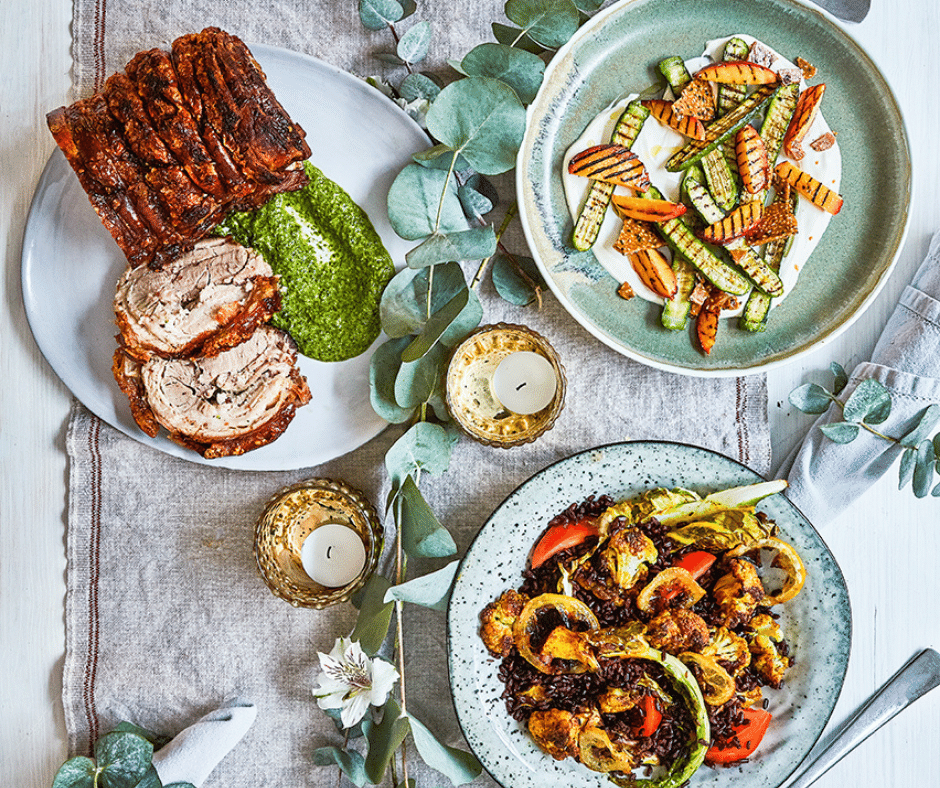 Sustainability is obviously important to you. How have you incorporated it into your ethos?
We try our best to follow the principles laid out in The Chefs Manifesto, that aims to actively involve chefs around the world in helping to achieve SDG2 – Zero Hunger. Some of the key objectives involve sustainable sourcing, reduction of waste, the celebration of local and seasonal food and an overall effort to educate and inspire others to follow in the same path. We strive to ensure that all our ingredients are locally sourced from suppliers who honour the taste of each season, as we do. Food waste is reduced by creative cooking; wherever possible we transform leftovers into a new culinary experience…whether it be fermenting lemon tops into a thick citrussy paste or dehydrating the stems of herbs to make some powerful powders.
As well as great tasting food, you style it beautifully. How can intimate events still create that sense of wonder that you get a large event?
I believe that events start when the guest first hears about them, so why not create a lovely invitation instead of your standard whatsapp or text. Beautiful menus on the table can be a lovely touch too.  Looking to the seasons is a good place to start for styling- for example at Christmas, foraged greenery is a great way to brighten up your table, a few sprigs of holly, some scattered clementines and rustic candles can transform a table. Bright candles create wonderfully romantic atmosphere. I am currently obsessed with BABLE hand painted candles.
Recently we've seen the events industry coming together offering support. How does your business try to give back to the community?
Here at Caiger & Co we put it to the forefront. From working with the St Cuthbert's centre to help use surplus products to help feed those that are homeless and disadvantaged. We have also been involved with some great initiatives this year, such as the 'Because its Christmas' charity raffle where all the proceeds go to the Single Homeless Project. We also cooked up a load of snacks in our kitchen at the beginning of the pandemic for NHS staff with Soph Godwin and my sister and delivered them to hospitals across London.
This year parties are looking different. Have you any ideas on how can we still celebrate?
I am a huge cocktail party fan, I love a good drink and an excuse to get dressed up. This winter I've have been exploring more ideas for gatherings outside. From amazing igloo dining spaces, to asado cooking to hot cocktails around fire pits. These are all totally new and really unique!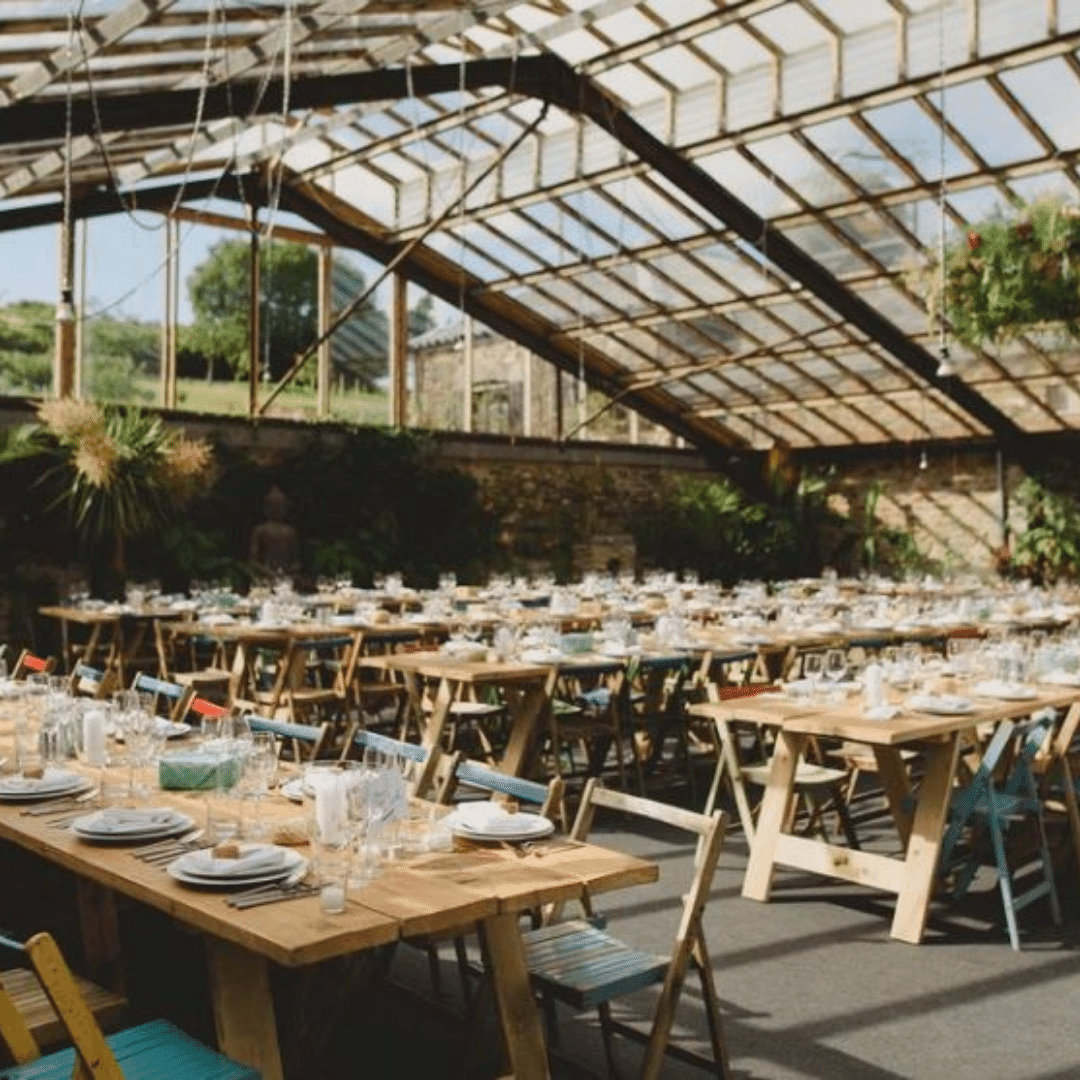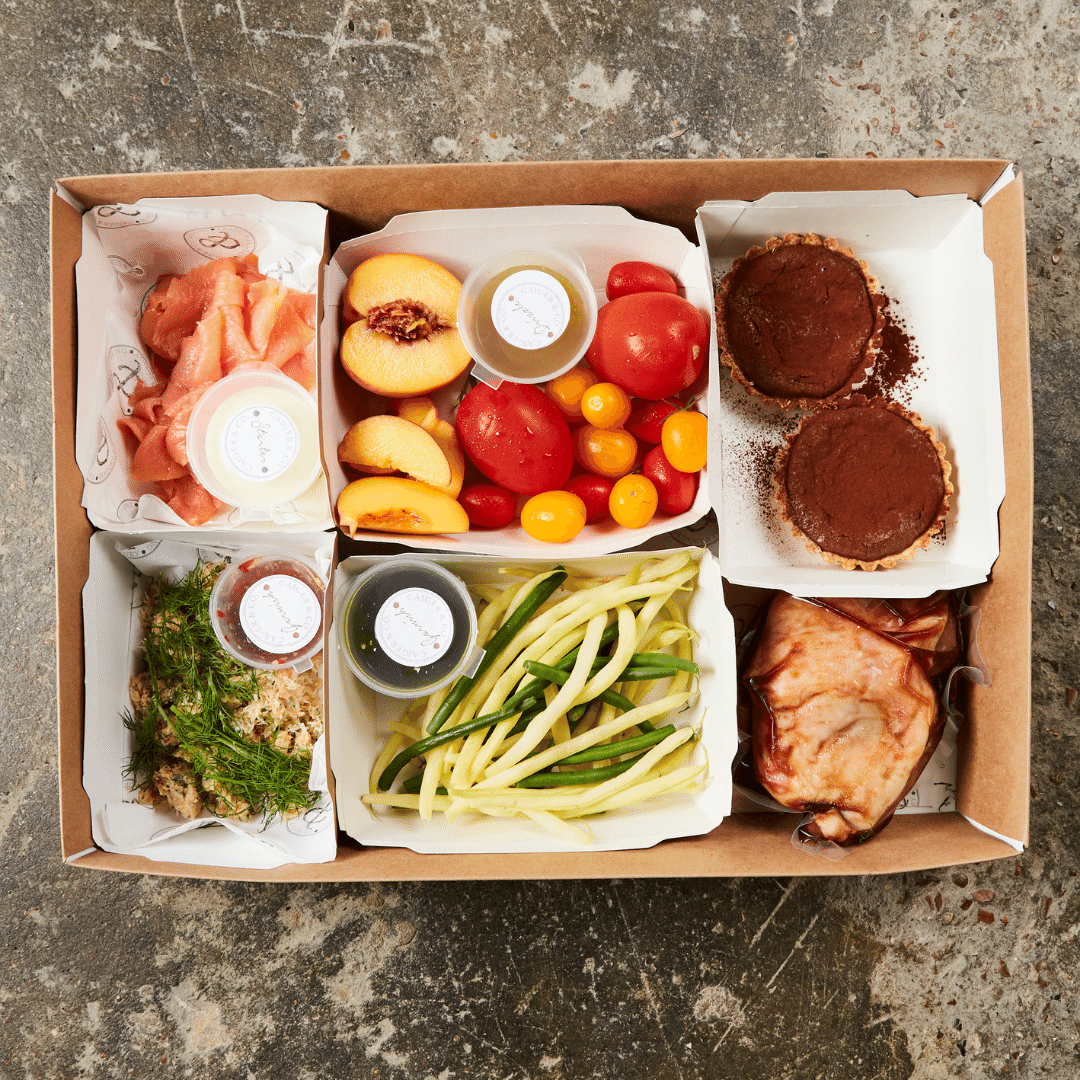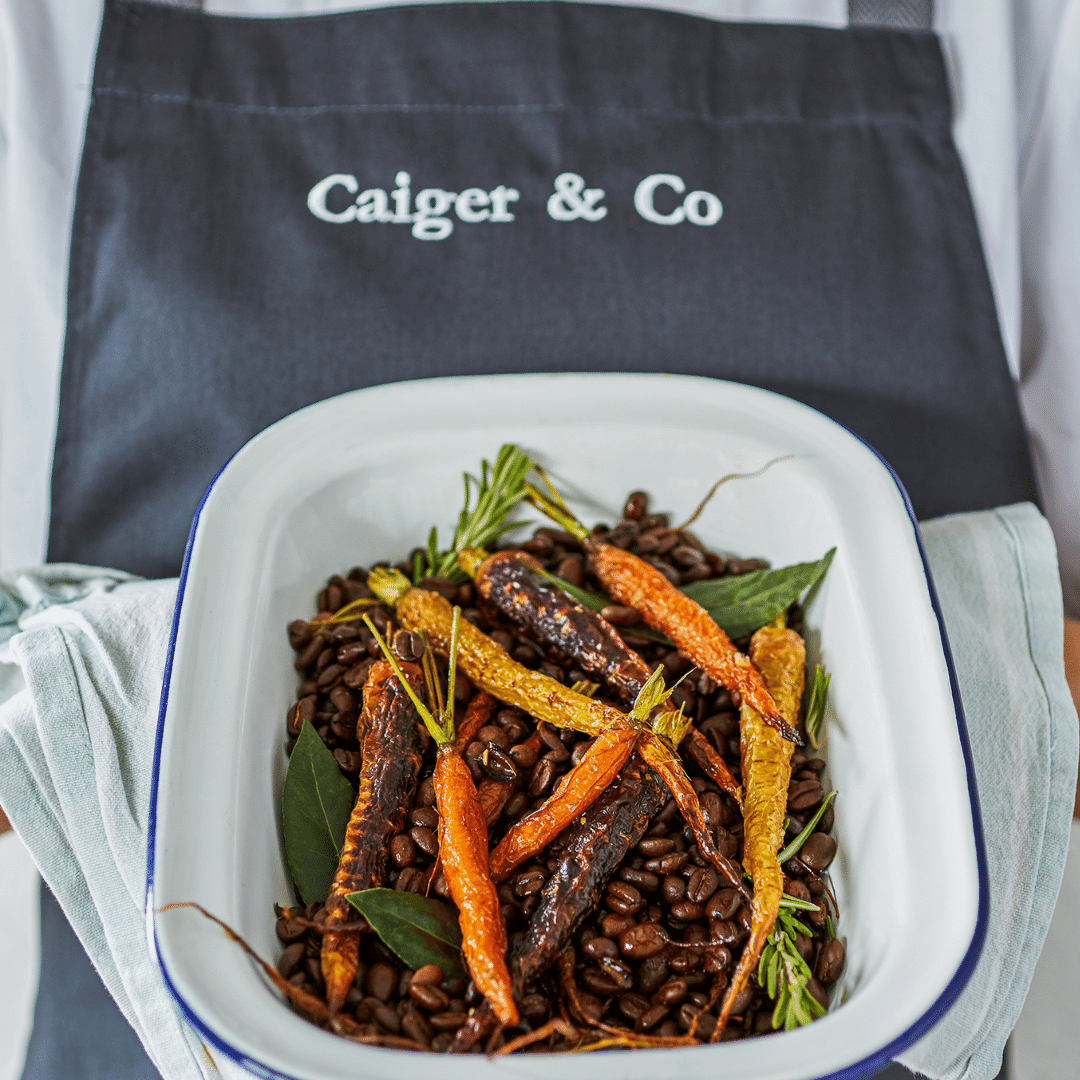 ---
To find out more about Caiger & Co visit their website or follow them on Instagram.
---
If you don't want miss out on more event inspiration and news sign up here to our newsletter, Eventspiration.
It's a bi-monthly summary about what's happening in the events world including industry news, key trends & styling tips, venue profiles and interviews with event experts and helps event professionals stay ahead.