"Yes, that's it! Said the Hatter with a sigh, it's always tea time."
With its nonsensical approach and inspirational characters it's no surprise that Alice In Wonderland is such a popular theme for events as guests love disappearing down the rabbit hole into Wonderland. With our Alice In Wonderland styling tips you'll be able to create an event that is as curious and curious as it can be.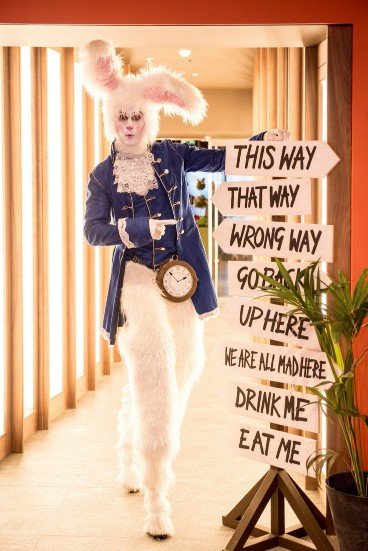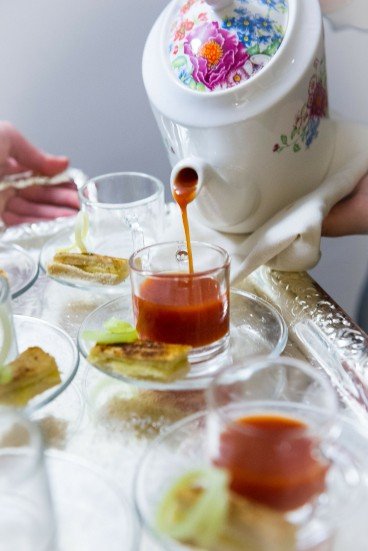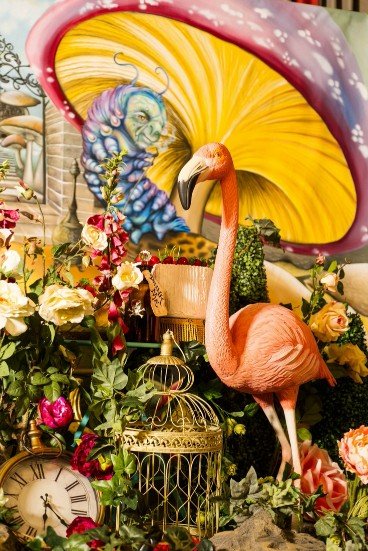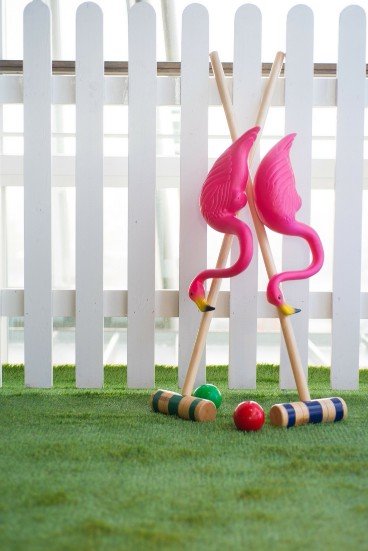 Alice In Wonderland Theme Party Ideas
★ Send invitations asking to meet you in Wonderland and tell guests not to be late for a very important date.
★ Welcome guests with a White Rabbit – on stilts for added impact.
★ Decorate the walls with playing cards – they could be hung in chains from the ceiling or scattered on tables. Oversized ones also work well such as the one we created with a cut-out face for guests to pose with. We projected the walls of Kent House Knightsbridge with playing cards symbols which created a real buzz  when guests arrived.
★ Create a long table for the tea party. We filled ours with a moss runner, goblets and green & gold place setting. Combine normal sizes with oversized pieces.
★ Scatter Alice In Wonderland related items around the venue; we added tea pots and keys in our balloon tassels.
★ Hang up signs with 'this way', 'that way, 'up' and 'down' painted on them. These can double use as signage to direct guests around the venue.
★ Put some clocks at the room that are stopped at tea-time. We loved using this oversized clock to help create an impact.
★ Serve food that surprises. Our Mock Turtle soup was poured from tea pots, Humpty Dumpty eggs contained fondant and don't forget to add 'drink me' 'eat me' labels to serving trays and drinks.
★ Everyone loves a flamingo and this is a theme allows you to incorporate as many as you like. They're obviously fabulous as props but a game of croquet is a great way to engage guests.
★ Bring the outdoors inside and using real grass is great way to do this. You can use it sparingly such as on the edges of staircases or go all out and create a grass covered bar and floor, complete with autumn leaves, as we did for an evening reception.
★ Install white and red roses bushes and look out for rainbow roses for an added touch of curiousity.
★ Play chess – install a black and white dancefloor or ask your caterer to serve food from a chequered board.
★ Go full out with your photobooth – our bespoke Alice In Wonderland backdrop included flamingos, giant mushrooms and a smoking caterpillar. And of course plenty of Mad Hats to choose from.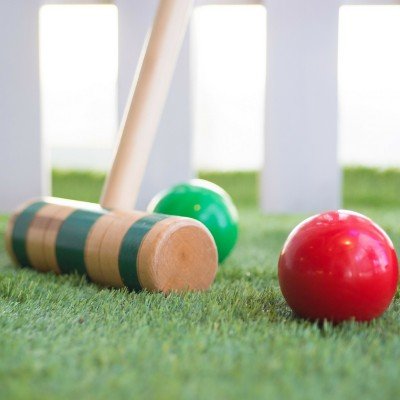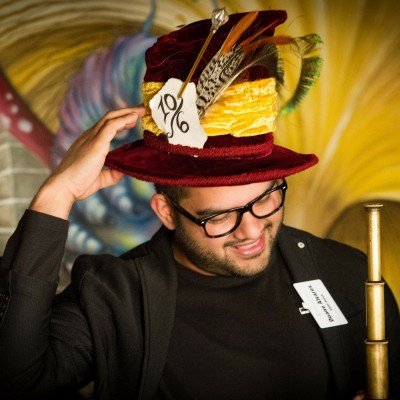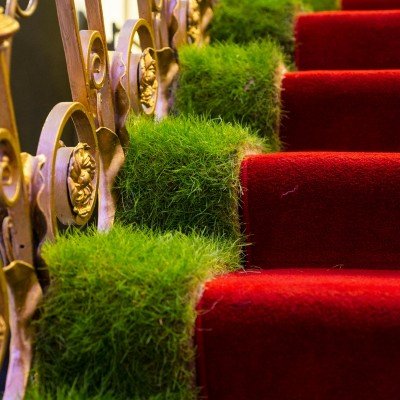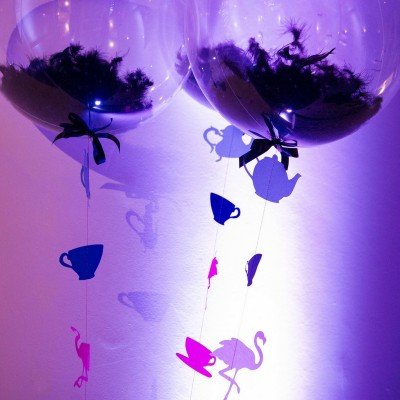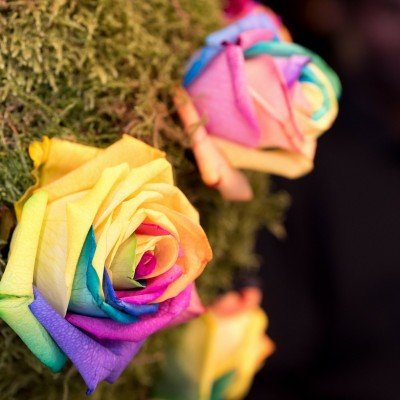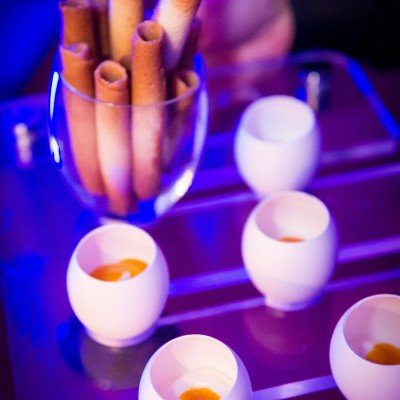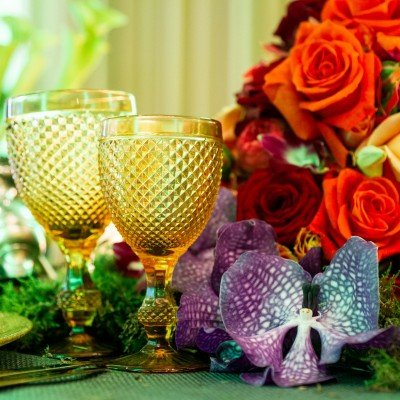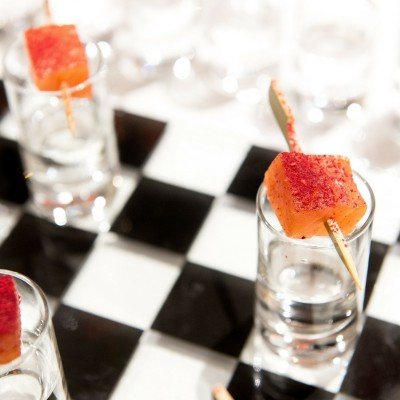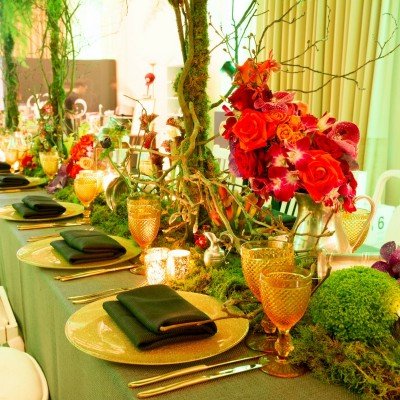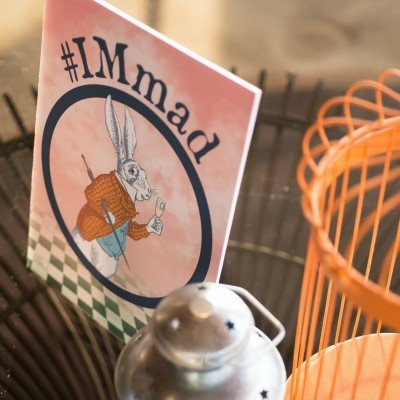 ---
Evolve Events team have over twenty years' experience in producing and styling summer events. The team is headed up by Gary Peters who has been voted as one of the most influential people in the events industry by Event Magazine.
Our event services including venue finding, set design, styling and build, AV and lighting, stage management and sourcing entertainment and quality catering.
If you'd like to find out more about how we can help you produce and style your event then please get in touch and we can chat through your requirements.
To get more styling ideas you can visit our blog here or follow us on social media at @evolveevents.
TEL : 020 7610 2808 – EMAIL : info@evolve-events.com